Dermal Fillers Can Complement Your Facial Plastic Surgery Results
Posted on February 7, 2022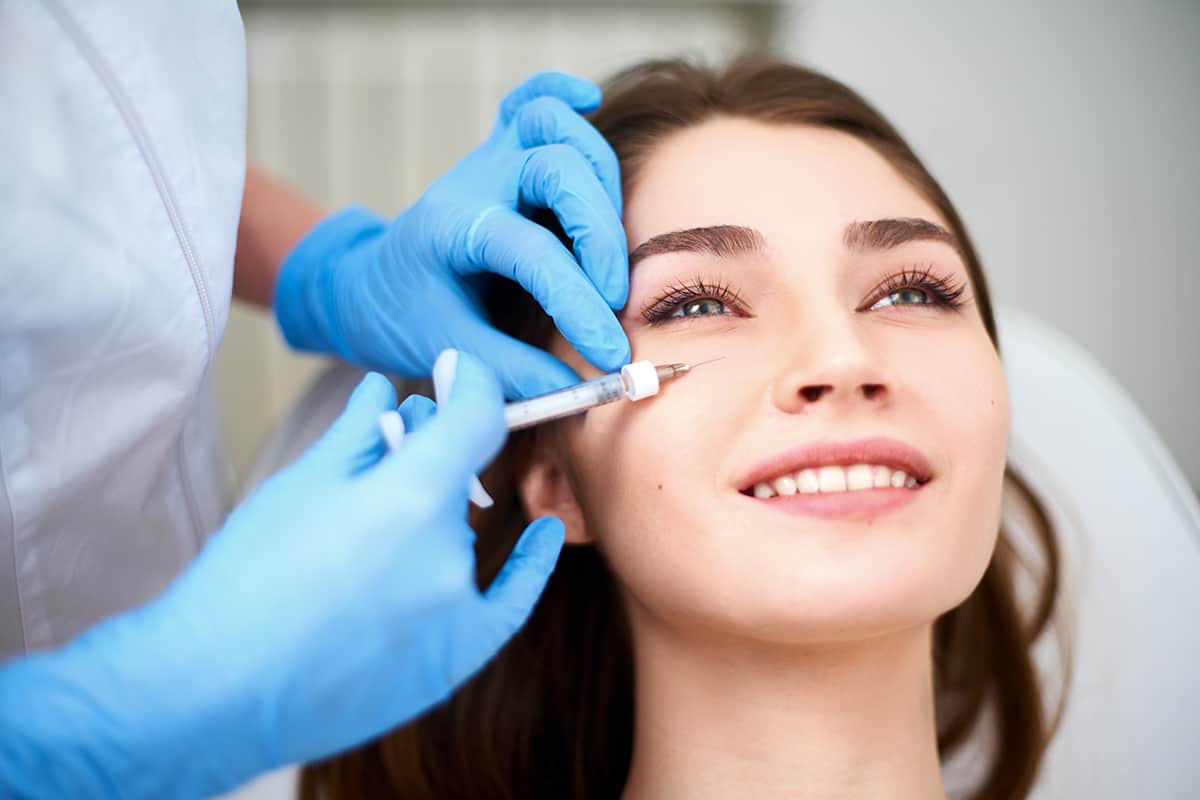 A facelift, eyelid surgery or other face procedure can give you a more youthful appearance by reducing loose, sagging skin tissue and repositioning underlying structures. However, these plastic surgeries won't erase all signs of aging. Many of our Jupiter and Miami patients follow up with injectable treatments such as dermal fillers or BOTOX® Cosmetic to enhance their facial plastic surgery results.
Are Dermal Fillers Needed After a Facelift?
Our board-certified plastic surgeons may suggest you wait up to 6  months before touching up your results with fillers  to allow your face time to heal and adjust to your younger facial contour. Aqua Plastic Surgery can help you identify the right dermal filler and neuromodulator injectable to target your concerns, such as dynamic wrinkles, static wrinkles and volume loss.
BOTOX® Cosmetic and Dysport BOTOX® Cosmetic and Dysport® target the cause of dynamic wrinkles, focusing on the muscles responsible for the formation of lines in the forehead, around the eyes and between the eyebrows. These injectables contain botulinum toxin and are expertly placed to soften wrinkles while allowing you to maintain a full range of facial expressions. BOTOX® Cosmetic and Dysport® can last several months, with results showing in the first week after treatment.
Juvéderm® and Restylane®
Restylane® and the Juvéderm® family use a naturally occurring substance called hyaluronic acid. Your body already contains hyaluronic acid, a sugar mainly found in your skin, eyes and joints, but production slows down as you age. This compound binds to moisture and is responsible for hydrated, supple skin. Restylane® improves facial wrinkles and folds, including nasolabial folds, marionette lines, perioral lines and volume loss. Results show up right away and may last six to 12 months, depending on the area treated.
Juvéderm® offers a versatile array of dermal filler treatment options for static lines and wrinkles around the nose and mouth, volume loss in the cheeks, chin enhancement and lip augmentation. Results are immediate and can last up to six months or longer depending on the type of Juvéderm® and the area being treated.
Radiesse®
This dermal filler contains calcium hydroxylapatite (CaHA) microspheres suspended in a watery gel. Radiesse® can deliver immediate results for deep wrinkles, including nasolabial folds that run from your nose to the outer edges of your mouth and marionette lines that extend from your mouth to your chin. The CaHA in Radiesse® stimulates your body to produce more collagen to back up your initial results for a longer-lasting, more youthful appearance. Radiesse® may last 12 to 18 months, depending on the injection site.
Sculptra™
Sculptra™ is a semi-permanent filler made with a biocompatible material called poly-L-lactic acid (PLLA). The dermal filler addresses the cause of aging instead of just the symptoms (wrinkles). The PLLA pushes your body to jumpstart collagen and restore the underlying skin structure and diminish wrinkles from the deep skin tissues to the surface layer. Sculptra™ does not provide immediate results like other injectables but offers gradual, discreet improvements as collagen production increases after treatment. You can enjoy Sculptra™ results for up to two years.
These injectables are a great way to enhance your facial plastic surgery results and reduce lines and wrinkles. Fat injections are another way to complement your facial plastic surgery results. They involve harvesting fat from a stubborn area of your body, such as the abdomen, and relocating the fat cells to parts of the face with volume loss and lines and wrinkles.
Contact Aqua Plastic Surgery
Our board-certified plastic surgeons can help you determine if injectables are right for you. Contact our office in Jupiter at (561) 776-2830 or Miami at (305) 918-1750 to schedule your consultation.