Facial Plastic Surgery Procedures in Jupiter & Miami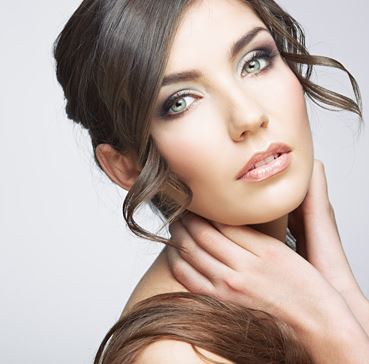 Plastic surgeons Dr. David Rankin, Dr. Dev Vibhakar and Dr. Adam Bauermeister employ the most modern techniques for facial cosmetic surgery. This includes facelift/necklift surgery, eyelid surgery, brow lifts and nose surgery. Procedures are designated to meet each patient's unique needs and are performed at our private operating suite which is accredited by the American Society for the Accreditation of Ambulatory Surgery Facilities (AAAASF). Patients who desire to have their procedures performed at a hospital may have surgery at Jupiter Medical Center, Good Samaritan Hospital, or at any of the other five hospitals where our surgeons are on staff.
Natural-looking results with facelift, eyelid, ear, and rhinoplasty surgery can be achieved with the help of a surgeon who has an intimate knowledge of the complex workings of the face. Dr. David Rankin, Dr. Dev Vibhakar and Dr. Adam Bauermeister are board-certified plastic surgeons with the training and the experience necessary to perform facial plastic surgery procedures with a superior outcome. Individuals who are interested in facial plastic surgery can trust our plastic surgeons with their cosmetic or restorative procedure.
Facelift
When the effects of time and gravity begin to take their toll on one's facial appearance, a facelift can often restore a more youthful look. A facelift can be performed in conjunction with another facial plastic surgery procedure, such as a neck lift or an eye lift, for optimal rejuvenation. Those who are not ready for facelift surgery but wish to rejuvenate their appearance may wish to consider laser treatments or a variety of dermal injectables. Learn more about facelift surgery.
Eyelid Surgery
Also known as blepharoplasty, eyelid surgery is a procedure designed to rejuvenate the area around the eyes. By removing pockets of fat and excess skin that can leave the eyes looking tired, our plastic surgeons can refresh a person's appearance. Learn more about eyelid surgery.
Rhinoplasty
The nose defines a person's profile and is one of the first features to be noticed. Our surgeons help patients refine their noses to better fit their aesthetic ideals and facial proportions. Rhinoplasty can also help patients breathe better by opening the nasal passages and allowing the unrestricted flow of air. Learn more about rhinoplasty.
Other Procedures
In addition to performing eyelid surgery, rhinoplasty, and facelift surgery, our plastic surgeons offer a variety of facial plastic surgery procedures for aesthetic enhancement, including:
Extreme Eyelashes
Neck Lift
Brow Lift
Ear Surgery
Facial Implants
Dermabrasion
Contact Our Plastic Surgeons to Schedule a Consultation
For more information or to set up a complimentary consultation, please contact Drs. Rankin, Dev or Bauermeister at our Jupiter & Miami offices.