Facelift procedure in Jupiter, Boca Raton and Miami FL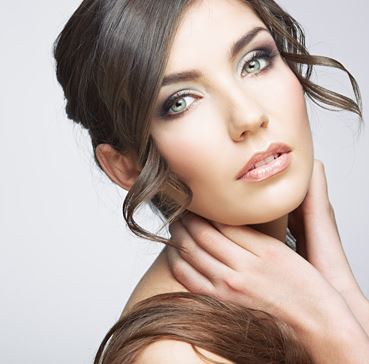 The sun, gravity, and time all take their toll on the delicate skin of the face and neck. With facelift surgery, our patients can grow older more gracefully by restoring the skin's firm, youthful appearance. Depending on the look they are trying to achieve, patients may also decide to incorporate facial implants into their facelift procedure to augment areas of the face that have lost volume. Dr. David Rankin, Dr. Dev Vibhakar and Dr. Adam Bauermeister are highly regarded for the natural-looking results they are able to achieve with facelift surgery. Practicing in South Florida, our plastic surgeons evaluate patients for facelift surgery at our offices in Miami & Jupiter.
Candidates for Facelift Surgery
Facelift surgery can be performed on men and women of a variety of ages. The techniques chosen depend on each unique individual and vary from a mini-facelift to a full face and neck lift. An initial facelift consultation includes an examination of a patient's skin and underlying facial structure. During the consultation, it is important that patients openly discuss their goals for surgery as well as disclose any medical conditions they may have or any medications they are taking that may affect their ability to heal after surgery.
The Facelift Procedure
The facelift procedure takes several hours to complete. Dr. Rankin, Dr. Dev or Dr. Bauermeister begin the surgery by making an incision just behind the hairline at the temples. If the doctor is performing a neck lift in conjunction with the facelift procedure, he sometimes makes a second incision beneath the chin. After separating the facial skin from the underlying muscle, the doctor removes excess fat and tightens the muscles. Then, he carefully tightens and smooths the skin, closes the incisions, and bandages the area.
After Facelift Surgery
After surgery, patients may experience some swelling, discomfort, or numbness. Any pain can be managed by taking medicine prescribed by our plastic surgeons, and resting with the head elevated can reduce swelling. Most patients are able to engage in mild activity a day or two after surgery and return to work in one to two weeks. While it may take several weeks for the face to recuperate after facelift surgery, the vast majority of patients are thrilled with their more youthful appearance.
Schedule a Free Facelift Consultation
Many patients from South Florida and beyond prefer to have their facelift performed by Dr. Rankin, Dr. Dev or Dr. Bauermeister of Aqua Plastic Surgery because of their advanced level of artistry. If you would like to learn more about the natural-looking results our surgeons achieve with facelift surgery, please contact us today at our plastic surgery practice in Miami or Jupiter.