Breast Revision surgery in Jupiter, Boca Raton, and Miami FL
Correct the Results of a Previous Surgery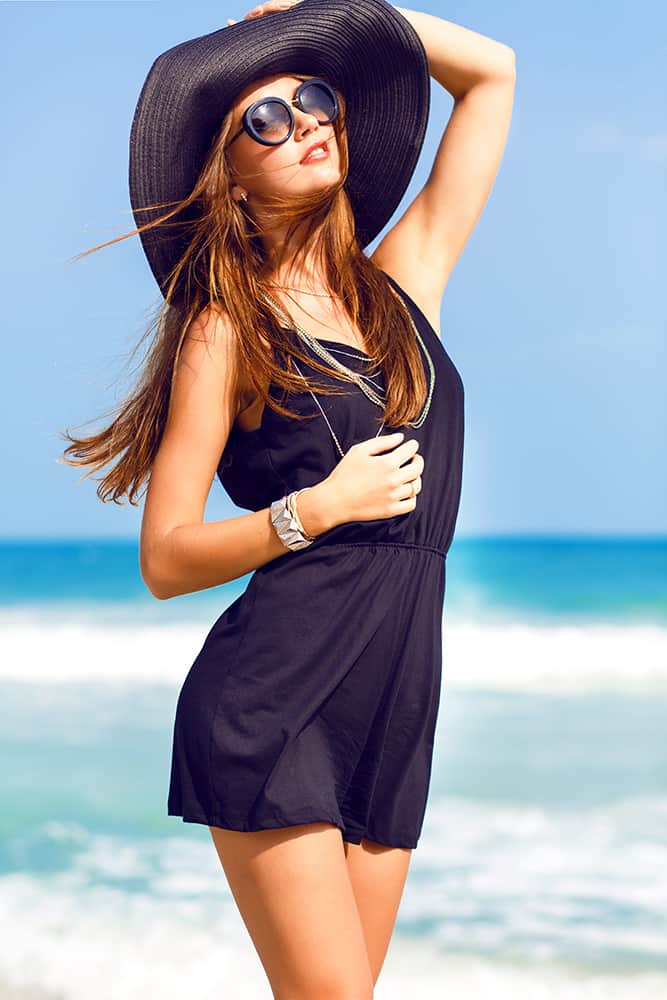 Sometimes breast augmentation surgery with another surgeon does not go the way you hoped it would. Perhaps the surgeon wasn't experienced enough. Or, maybe your surgery was flawlessly planned and executed, yet your implants changed after you recovered. If this has happened to you, you're probably a little bit wary of having a secondary surgery to correct the issues. However, when you are in our care, you can rest assured that our plastic surgeons will repair the mistakes from your previous plastic surgery and produce beautiful, natural-looking results.
Reasons to Consider Breast Revision
There are a number of reasons why you may be seeking breast revision surgery. Perhaps your implants have ruptured or leaked. Maybe you are unhappy with their size or you have developed a medical complication, such as capsular contracture after breast augmentation surgery. Some women simply want their implants taken out because they don't like the way they looked.
What Happens During Breast Revision Surgery?
Corrective breast surgery is typically more complex than the original procedure. Dr. Rankin, Dr. Dev or Dr. Bauermeister will develop a treatment plan with you based on your concerns and desired aesthetic outcome.
The specific procedural steps that our surgeons will follow are outlined below, based on the reason you're seeking revision surgery.
Your implants have deflated or leaked.
If your implants have deflated or leaked, our surgeons will use the original incision location and remove the implants. They will then place a new pair of implants.
You are unhappy with the size of your implants.
Dr. Rankin, Dr. Dev or Dr. Bauermeister will remove your implants and replace them with a new pair. If you want bigger implants, the doctor will need to increase the size of the pocket to accommodate them. If you want smaller implants, the doctor will need to tighten the capsule surrounding the implant. Some skin lifting or tightening may be necessary if he is "downsizing."
You experience a medical complication.
If you develop a complication such as capsular contracture (when scar tissue around the implant hardens and constricts the implant), our surgeons will remove the hardened capsule and implant, and then place a new implant.
Your implants have rippled.
If the edges of your implants begin to ripple and become visible, our surgeons will remove or reposition the implants in a new breast pocket, or use other breast tissue to cover the edges.
Recovering from Breast Revision Surgery
Post-operative swelling and mild pain are common while recovering from breast surgery. Our plastic surgeons will write you a pain medication prescription to help alleviate your discomfort. It's important during your first few days of recovery to avoid any strenuous activity or heavy lifting, which could cause complications. Get as much rest as possible, and do some light activity (e.g., walking) when you feel ready.
Our surgeons will see you for several follow-up appointments to check your healing progress. They will also advise when it is safe for you to return to work, exercise and the rest of your normal activities.
What Does Breast Revision Cost?
Breast revision cost will be discussed in more detail at your pre-operative consultation with our team. We will provide a quote once our surgeons understand your case and have determined a treatment plan.
Financing Breast Revision
If you're interested in financing your breast revision surgery, speak to a member of our team about your choices. We offer plastic surgery financing through CareCredit and an in-house plan, too.
Schedule a Breast Revision Surgery Consultation
If you are unhappy with the results of a previous surgery, or have experienced a post-operative consultation such as capsular contracture, Dr. Rankin, Dr. Dev or Dr. Bauermeister can help. Contact us today to schedule a free breast revision surgery consultation.