Tummy Tuck procedure in Jupiter, Boca Raton, and Miami FL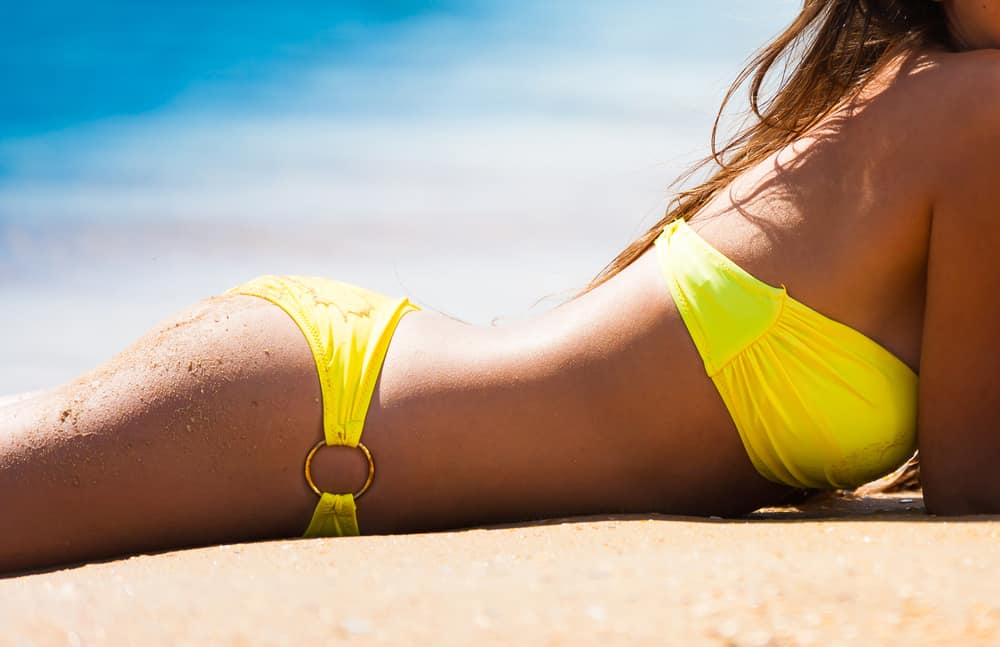 Tummy Tuck Video
Tummy Tuck Surgery Can Help You Look Your Best
Sometimes, a healthy diet and a good exercise plan isn't enough to create a flat, toned tummy. Especially after childbirth or weight loss, many people find it difficult to get rid of excess skin and isolated deposits of fat around the midsection. However, when performed by an experienced plastic surgeon, it may be a good solution. If you live in South Florida (or want to take a trip to the area!) you can trust your tummy tuck to Dr. David Rankin, Dr. Dev Vibhakar or Dr. Adam Bauermeister, all board-certified plastic surgeons with extensive experience and a passion for helping patients look their best. See some of our patients' results at our tummy tuck before and after photo gallery.
Am I a Candidate for Tummy Tuck?
As with any surgical procedure, suitable candidates for tummy tuck surgery should generally be in good health. If you've had multiple pregnancies or lost a considerable amount of weight and are left with loose skin, you will likely benefit from tummy tuck.
The timing of your tummy tuck is important, and our surgeons will address this with you during your pre-operative consultation at our Jupiter & Miami plastic surgery practices. You should be at a stable weight before having tummy tuck. This means that if you plan to become pregnant again, or lose a lot of weight, you should postpone your tummy tuck surgery until your weight has leveled off, as weight gain/loss and pregnancy can reverse the effects of tummy tuck.
What Happens During Tummy Tuck Surgery?
The procedure is performed either in our private operating suite or at a local outpatient surgical facility. It generally takes about two hours, and you will return home the same day. Tummy tuck can be performed on its own, or may be combined with other procedures such as liposuction or breast augmentation. It is also often part of a mommy makeover for women who wish to reclaim their pre-pregnancy figures.
Dr. Rankin, Dr. Dev or Dr. Bauermeister begins by making a horizontal incision just above the pubic area. The doctor will make every effort to hide the incision below the bathing suit or underwear line. The length of the incision depends on the degree of correction necessary. The surgeon then makes a second incision around the navel so he can target the belly button area. Through the incisions, he draws the abdominal muscles together to tighten them and stitch them into place.
After removing excess fat deposits, the surgeon smooths the skin over the abdominal muscles, removes excess skin and closes the sutures. The surgeon uses absorbable sutures that do not need to be removed. This ensures that the incision has no track marks and heals beautifully. The surgeon may perform liposuction of the hips or other areas of the body at the same time, which can add to the surgery time but help to contour the sides of the body and create a slimmer waistline.
Our plastic surgeons understand that post-operative pain control is very important to our patients; they use a long-acting local pain medication to help control pain post-operatively.
Mini Tummy Tuck
Mini tummy tuck is a twist on traditional full tummy tuck, and there are several differences between the procedures. In general, mini tummy tuck is suitable to individuals who do not need extensive correction in the abdominal area, but could benefit from some small tweaks.
When performing mini tummy tuck, our doctors remove less tissue and do not make an incision around the belly button like they do during full tummy tuck. The doctors also do not tighten the abdominal muscles as much as they do during full tummy tuck. Mini tummy tuck is less expensive than full tummy tuck, with less downtime, less pain and a smaller scar.
Recovering from Tummy Tuck Surgery
After surgery, the abdominal area may be swollen and uncomfortable, but pain medication can ease discomfort. We give our patients their prescriptions prior to surgery, so they can properly prepare for their recovery. Our doctors takes pain control very seriously and use every method at their disposal to reduce your pain, including providing a pain pump which releases Novocaine into the affected area for three days.
The time it takes to heal from tummy tuck depends on the physical condition of the patient prior to surgery. While some patients return to work in two weeks, others find that it takes longer to resume normal activities comfortably.
What Does Tummy Tuck Cost?
The cost of tummy tuck varies by patient, which includes all costs — facility fees, anesthesia and surgical fees. We also perform blood work and EKGs in our own office (if necessary) during your pre-op stage, as this helps you avoid making an additional trip to another facility. We try to make the process as smooth as possible for our patients.
Financing Tummy Tuck
We offer tummy tuck financing through CareCredit and an in-house plan. To learn more about your options to finance your surgery, please contact our office.
Tummy Tuck FAQs
How Much Weight Can I Lose From Tummy Tuck Surgery?
Tummy tuck surgery is not a weight loss procedure. If you are considering tummy tuck surgery, you should be at or close to your ideal target weight.
Can I Have A Baby After A Tummy Tuck?
Physically, you can have a baby after tummy tuck surgery, but, for cosmetic reasons, our plastic surgeons do not recommend it. Pregnancy usually reverses the effects of tummy tuck by stretching out the abdominal skin and damaging the muscles.
When Can I Exercise After Tummy Tuck Surgery?
After tummy tuck, you should refrain from strenuous aerobic exercising and heavy lifting for approximately six weeks. Gentler activities, such as walking, are permitted sooner. Our plastic surgeons will speak with you about this after your surgery.
Is Tummy Tuck Safe? What Are The Risks?
Any surgical procedure carries some degree of risk. Possible complications include infection, bleeding, prolonged numbness, poor wound healing and excessive scarring. Selecting an experienced, board certified plastic surgeon such as Dr. Rankin, Dr. Dev or Dr. Bauermeister minimizes many of the risks of surgery.
How Can I Get Rid Of Swelling After Tummy Tuck Surgery?
Swelling is a normal post-operative side effect and takes several weeks to subside on its own. To minimize swelling, wear your compression garment as advised by our surgeons, and follow any additional instructions they provide.
When Can I Go Back To Work After A Tummy Tuck?
It is difficult to say without personally consulting with you. The amount of time you take off from work depends on personal factors, such as your pain tolerance and the nature of your job. Generally, tummy tuck patients with desk jobs return after about two weeks; patients with more physically demanding jobs need to take additional time off. Our surgeons will discuss taking time off from work during your consultation.
Schedule a Tummy Tuck Consultation
To learn more about abdominoplasty or mini tummy tuck surgery in Miami or Jupiter, please contact us today to schedule a consultation.