Meet Dr. David Rankin - Plastic Surgeon in Jupiter & Miami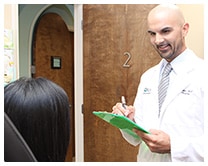 Dr. Rankin is currently Chief of Plastic Surgery at St. Mary's Medical Center and is board certified by the American Board of Plastic Surgery.
After extensive training at some of the nation's top Academic Institutions, including Columbia University and the University of Michigan, Dr. Rankin went on to a Surgical Residency at Mt. Sinai Medical Center in Miami Beach. He then completed a full Plastic Surgery Fellowship in his hometown of Michigan where he studied under some of the nation's most recognized surgeons. David Rankin MD, is a member of the American Society of Plastic Surgeons and many other national, state and local organizations and societies. Dr. Rankin's passion for all things artistic is also reflected in his hobbies. He is a semi-professional photographer and a life-long percussionist.
David Rankin M.D. practices Cosmetic and Reconstructive Surgery throughout Palm Beach County. Although his main focus is on Cosmetic and Aesthetic procedures, Dr. Rankin continues to provide trauma care for accident victims throughout South Florida. His advanced training, attention to detail and natural artistic skills, help him to achieve beautiful results with his patients. Dr. Rankin says, "Practicing both Cosmetic and Reconstructive Surgery gives me the wonderful opportunity to touch people's lives in a positive manner, while embracing my passion of artistry."
Get Social with Dr. Rankin
Current membership organizations include:
Dr. Rankin is Board Certified by the American Board of Plastic Surgery
American Medical Association
American Society of Plastic Surgeons
Florida Medical Association
Palm Beach County Medical Society
Palm Beach County Society of Plastic Surgeons
Dr. Rankin In the Media