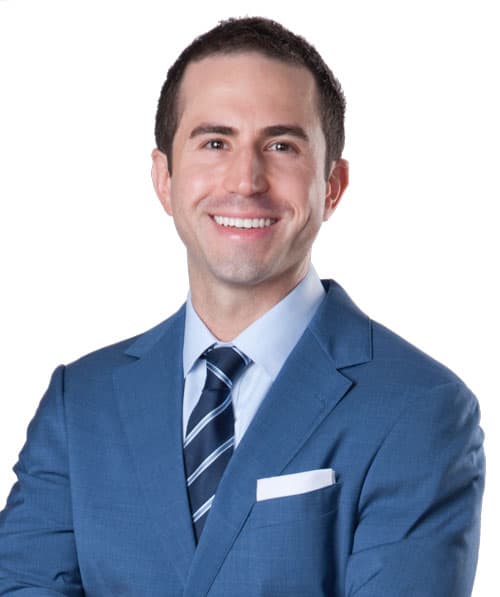 Dr. Adam Bauermeister is a plastic and reconstructive surgeon who specializes in cosmetic procedures of the face, breast, and body offering a full range of surgical and non-surgical treatments. He is dedicated to a patient-centered experience and uses an individualized approach that is tailored to each patient's body type and need.
Your concerns are important, and the goal is to develop a plan together that best delivers your desired outcome. Whether you are a candidate for surgery or would be better served by non-surgical alternatives, his goal is to educate and provide you with the best options available giving you natural and refreshed results.
In addition to the medical components of care, he understands the emotional investment plastic surgery can involve. It doesn't have to mean changing who you are, but becoming the best version of yourself. He is committed to working as a team to optimize your care and ensure you feel comfortable and informed every step of the way.
Originally from the Midwest, Dr. Bauermeister completed his bachelor of science in molecular and cellular biology, chemistry, and psychology as well as his doctorate of medicine at the University of Illinois. He went on to complete his general surgery residency at the world-renowned Cleveland Clinic and obtained board certification from the American Board of Surgery. Dr. Bauermeister completed an additional residency at the University of Tennessee in plastic and reconstructive surgery.
Throughout his training, he has been active in teaching and research, and has presented at several national scientific meetings and has published in various peer-reviewed journals and textbooks. He has received multiple regional and national awards for both his academic pursuits in plastic surgery as well as for his abilities in the arts. He is an active member of several regional and national professional associations.
His extensive training in complex reconstructive trauma and oncologic surgery has shaped his approach to prioritize both the restoration of form and function and the enhancement of aesthetics for all patients including those that have experienced changes to their body through life events, injuries, or disease. He is mindful that he is mending more than skin and tissue, he's helping you look and feel your best.
Dr. Bauermeister is happy to call south Florida home and in his past time enjoys spending time with his family, international travel, fitness, hiking, architectural design and the arts.
FOLLOW DR. B FOR UPDATES, EDUCATION, AND MORE