Liposuction Surgery in Jupiter & Miami
Fight Stubborn Fat With Liposuction
A well-balanced diet and plenty of exercise should be a part of any healthy lifestyle. However, many people who eat properly and exercise regularly still have trouble with areas of stubborn fat that will not budge. Dr. Rankin, Dr. Dev and Dr. Bauermeister, board-certified plastic surgeons in South Florida, have time-tested, effective solutions to provide you with the body contour that you desire. Liposuction is a body contouring procedure that removes isolated pockets of fat that are resistant to diet and exercise.
Am I a Candidate for Liposuction?
Dr. Rankin, Dr. Dev or Dr. Bauermeister conducts a thorough examination and medical evaluation to determine each patient's candidacy for liposuction. During your consultation, the doctor will ask you to identify the areas of your body that you want him to sculpt. It may be a good idea to bring in a photograph that exemplifies your ideal cosmetic outcome. See some of our patients' results at our liposuction before and after photo gallery.
What Happens During Liposuction?
Trained in various liposuction techniques, including suction-assisted liposuction, power-assisted liposuction, ultrasound liposuction and SmartLipo, Our surgeons have found great success using a fluid injection technique known as tumescent liposuction, in which they inject fluid into the treatment area to break up fat deposits and constrict the blood vessels. This tumescent technique prevents post-operative bruising and minimizes pain.
After injecting the tumescent fluid, the doctor makes a tiny incision, inserts a narrow tube and suctions the fat cells away from the body.
Liposuction can be performed on one or multiple areas of the body. The procedure is often combined with other body contouring procedures such as tummy tuck or mommy makeover.
Recovering from Liposuction
As you recover from liposuction, you may experience minor swelling, pain and/or numbness. Our surgeons will write you a prescription for pain medication, which you should fill prior to surgery. They will also ask you to wear a compression garment in order to reduce post-operative swelling and aid in your healing process.
It's crucial to avoid any strenuous activity, including bending and lifting, to prevent post-operative complications. Every patient heals differently, and you should listen to your body instead of pushing yourself to return to work or other activities.
What Does Liposuction Cost?
Liposuction cost depends on the specific technique performed, the amount of areas treated and the amount of fat that needs to be removed. We can give you a better idea of projected costs during your consultation.
Financing Liposuction
We offer liposuction financing through CareCredit and an in-house plan. Ask a member of our staff for details.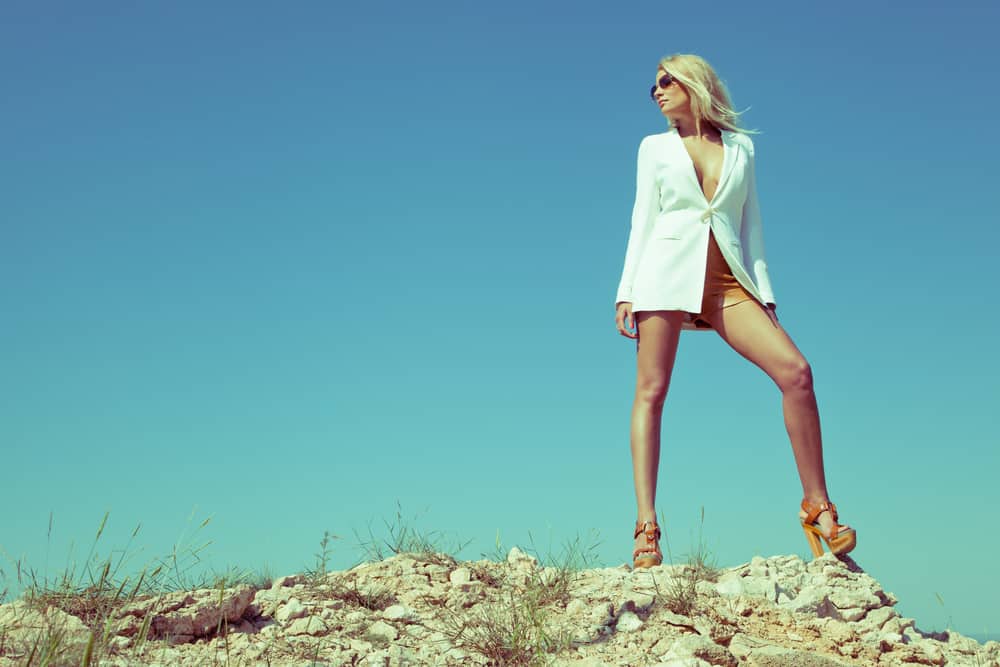 Liposuction FAQs
When Can I Exercise After Liposuction?
Our surgeons advise waiting four to six weeks to resume strenuous aerobic exercise. Leisurely activity, such as walking, is permitted a week after surgery. Our surgeons can speak to this in detail during your liposuction consultation
Liposuction vs. Tummy Tuck – What's The Difference?
Liposuction is a fat reduction procedure that can be performed on multiple areas of the body, including the abdomen, hips, thighs, buttocks, back and upper arms. Tummy tuck focuses on sculpting the abdomen by removing fat and loose skin and repairing damaged muscles. If you have excess fat but good skin tone in your abdomen, liposuction alone may provide the desired body contouring results; however, if your abdominal skin is very loose and you have fat deposits in that area, tummy tuck is probably more appropriate.
How Much Weight Can I Lose After Liposuction?
Liposuction is not a weight loss procedure, and it is not a suitable treatment option for individuals that are obese. If you are considering liposuction, our surgeons recommend you be at or close to your ideal target weight with firm, elastic skin and good muscle tone.
Will I Have Loose Skin After Liposuction?
You might; it is impossible to tell without a personal consultation and physical examination with Dr. Rankin, Dr. Dev or Dr. Bauermeister. However, patients that have loose skin to begin with will usually be left with loose skin after liposuction. If this is a concern of yours, our plastic surgeons can recommend an alternative body contouring option.
What Are The Risks Of Liposuction?
Liposuction risks include bruising, changes in skin sensation, infection, irregular contours, asymmetry, poor wound healing and complications from anesthesia. Choosing an experienced, board certified plastic surgeon such as Dr. Rankin, Dr. Dev or Dr. Bauermeister significantly reduces the risk of complications.
When Can I Go Back to Work After Liposuction?
When you return to work depends on how many areas were treated, your pain tolerance and how physically demanding your job is. Most patients return to work after a week or two. Our surgeons will give you a more specific estimate during your personal consultation.
Learn More about Liposuction
For more information on liposuction and how it can help you attain your ideal figure, we encourage you to sit down with our surgeons for an informational consultation. You can also learn more about the minimally invasive body contouring procedures available, including TruSculpt. Contact one of our South Florida offices located in Jupiter and Miami to schedule your consultation today!