The Liposuction Procedure From First Consult to Your Final Results
Posted on January 8, 2022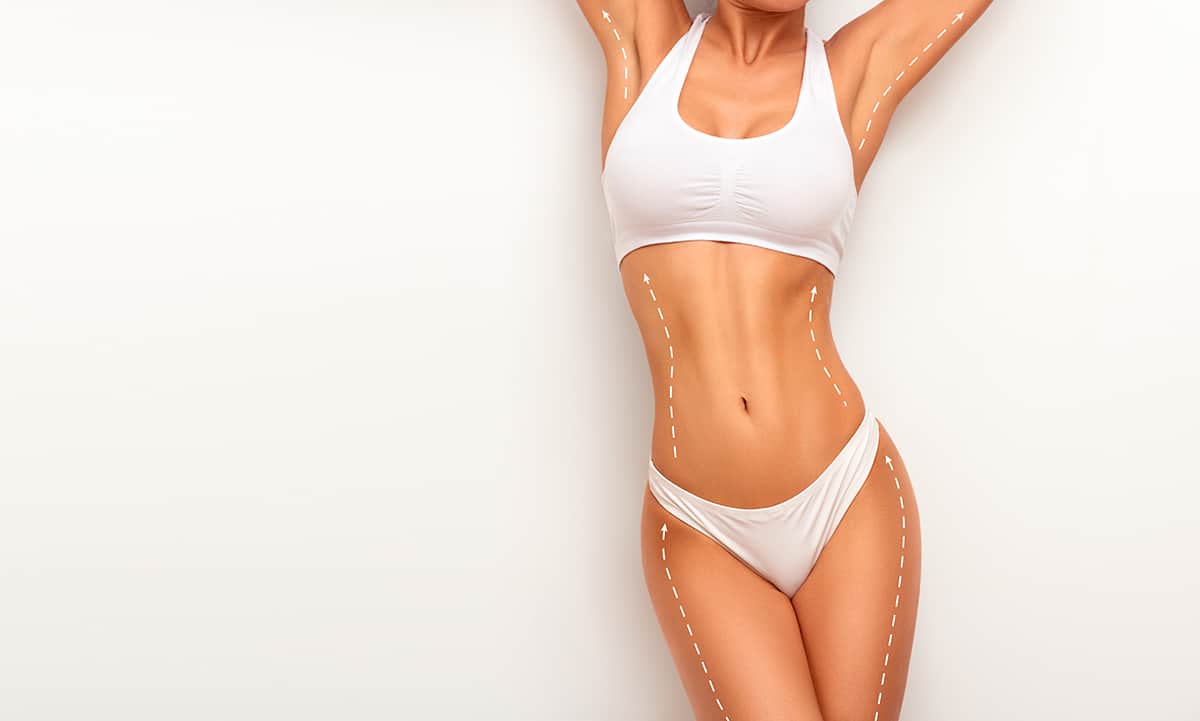 Liposuction is one of the top three most popular plastic surgeries year after year, according to the American Society of Plastic Surgeons (ASPS). This procedure surgically removes unwanted fat from stubborn areas such as the dreaded "love handles," abdomen and thighs. Our doctors will discuss the process with you to help prepare for liposuction at Aqua Plastic Surgery.
Your Liposuction Consultation
Come to your consultation with a few questions to ask our plastic surgeons about their experience and liposuction. During this initial meeting, they will evaluate the desired treatment area and discuss your medical history and expectations. Liposuction can address one or more problem areas with unwanted fat pockets at once, but a combination of plastic surgeries may be a better fit for some patients. Liposuction is often combined with a tummy tuck and breast surgery for a "mommy makeover" to restore a pre-pregnancy figure.
If liposuction is right for your body, health and cosmetic goals, we will schedule the procedure and provide you with the information you need to prepare. That may include stopping smoking, avoiding certain over-the-counter medications and lining up help for the first 24-48 hours after liposuction.
The Liposuction Procedure
Our doctors are well-versed in various types of liposuction such as power-assisted, ultrasound-assisted, and suction-assisted. We've discovered that the liposuction technique that yields the greatest success for most patients is tumescent liposuction. In this procedure, fluid is injected into the area to break up the fat deposits and constrict blood vessels to suction away the fat cells more efficiently. The fat is removed through a thin, narrow tube (cannula) using a tiny incision. The tumescent method minimizes pain and reduces post-operative bruising.
Liposuction Recovery
You will likely experience some mild to moderate pain along with swelling and numbness after liposuction. Our plastic surgeon may prescribe you pain medication to fill beforehand, but over-the-counter options also work well to minimize discomfort. We will provide a compression garment right after liposuction, which helps your skin adjust to the new contour and alleviates some swelling. Wear the compression garment for several weeks. Swelling and bruising are typically gone by the six-week mark.
Every patient heals at a different pace, but bending, lifting and strenuous activity or exercise need to be put off until you are cleared to resume these habits. Most liposuction patients return to work one to two weeks after their procedure. Eat a healthy diet, stay hydrated during liposuction recovery, and go on walks (but don't push your limits) to help your body heal.
Follow-Up Visits at Aqua Plastic Surgery
Our doctors prefer to see patients one to two days after their liposuction procedure and four to six weeks out to assess their recovery and preliminary results. Some people notice a slimmer contour right away, while others must wait until the swelling is gone. A final follow-up appointment at our Miami or Jupiter offices will take place up to six months after liposuction.
Schedule Your Lipo Consultation
If you're interested in liposuction, contact our board-certified plastic surgeons at Aqua Plastic Surgery today to schedule your consultation and begin your journey to your dream figure.