Reasons Women Are Unhappy With Their Breast Implants
Posted on November 9, 2021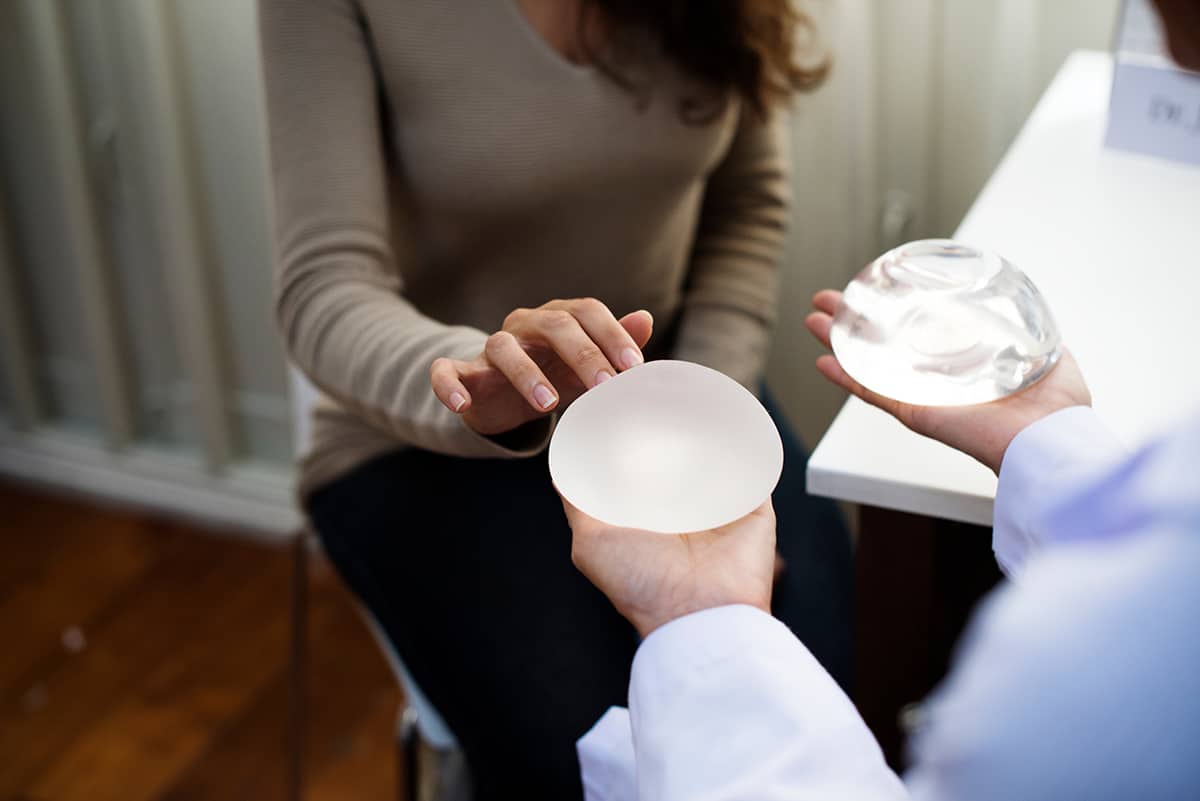 Most women are satisfied with their bust after breast augmentation with breast implants, but a few struggle with painful symptoms and asymmetrical results. Dr. Rankin and Dr. Vibhakar perform the En Bloc and breast explant procedures to remove breast implants for women who are no longer happy with their results.
Breast Implant Illness
One of the most common reasons women choose to remove their breast implants is the phenomenon called "breast implant illness." This autoimmune and inflammatory syndrome may happen after any breast implant type is placed during breast augmentation, including saline, silicone, textured, round and teardrop implants.
The wide range of symptoms makes it difficult to diagnose breast implant illness at first. These symptoms include:
Chronic fatigue
Cognitive dysfunction
Muscle pain
Weakness
Skin irritation and rashes
Breathing problems
Anxiety or depression
Hair loss
Dry mouth and dry eyes
Gastrointestinal problems
Researchers understand little about breast implant illness, but symptoms often subside after the En Bloc procedure to remove them. This surgery is ideal for breast implant illness because it removes the entire scar tissue capsule with the implant to avoid contaminating the surrounding tissues.
Capsular Contracture and Other Implant Complications
During the breast augmentation procedure, the implant is placed above or underneath the pectoral muscle in the breasts. Your body creates fibrous scar tissue around the foreign object, which forms a tissue capsule. That scar tissue is typically soft or slightly firm but should not be noticeable and holds the implant in place. Capsular contracture occurs when the tissues tighten and squeeze around the implant, leading to pain and distorting the appearance of the breasts.
Other implant concerns include implant deflation or rupture, which is reasonably apparent with saline implants but may require imaging with silicone implants. Breast explant may be performed to address these complications and either replace the implants or utilize fat grafting techniques to add volume and symmetry to the breasts.
Unhappy With Breast Implant Results
Sometimes the results from your breast augmentation don't match your expectations. Perhaps they are too small, too big, too soft or too firm. Incorrect implant placement and similar issues may lead to uneven breasts and other cosmetic problems.
Breast explant and the En Bloc procedure are safe and effective options for removing your breast implants. Each breast surgery is unique, and our doctors will discuss your options during a one-on-one consultation. They may recommend combining breast implant removal with a breast lift to elevate the tissues and avoid drooping breasts afterward.
Schedule Your Breast Explant Consultation
Our doctors have removed breast implants for hundreds of women to recreate an attractive bust. Contact Aqua Plastic Surgery in Miami or Jupiter today to schedule your breast explant consultation.