How Laser Skin Resurfacing Can Transform Your Complexion
Posted on June 7, 2022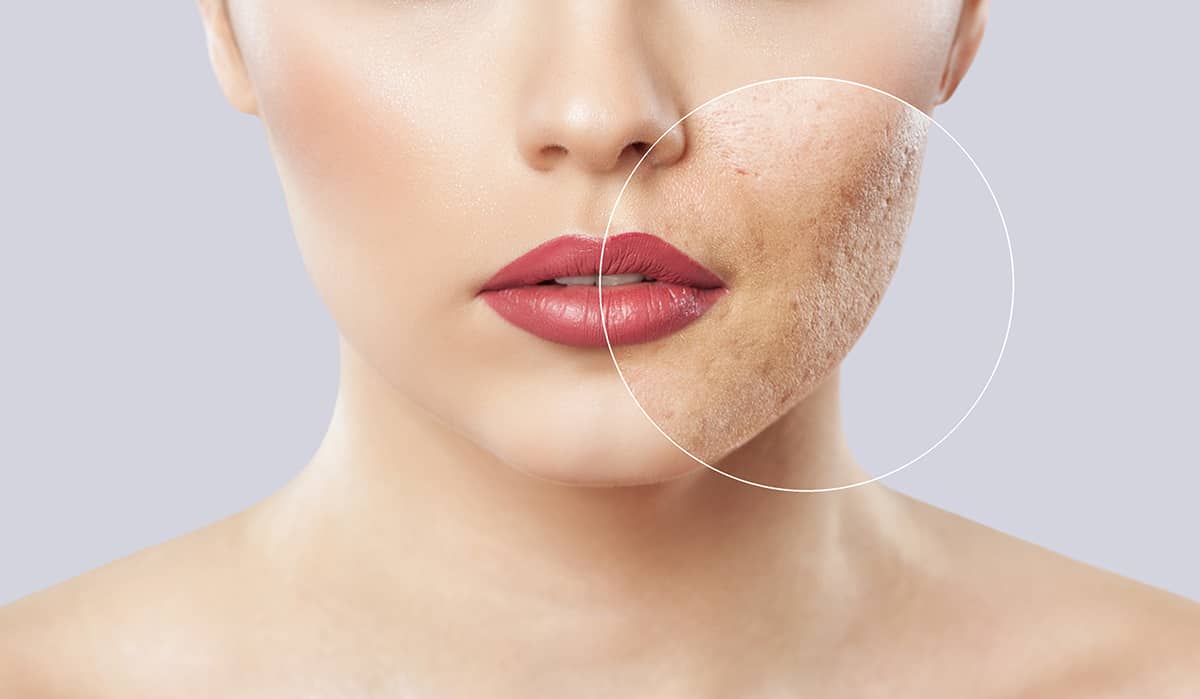 Laser technologies offer profound treatment options for many skin concerns. These cosmetic treatments improve imperfections on the surface layer and address issues in the deep tissues for total facial rejuvenation. At Aqua Plastic Surgery, we utilize Cutera's Pearl laser for laser skin resurfacing, which can revitalize your complexion and restore a younger, smoother look.
What is Laser Skin Resurfacing?
Laser skin resurfacing can treat fine lines, hyperpigmentation, uneven skin texture and facial scarring and help to clear acne-prone skin. These treatments can be ablative or non-ablative. Ablative lasers create superficial injuries in the skin's outer layer, destroying skin cells and triggering the renewal process for faster cell turnover and more collagen and elastin production, so your skin looks and feels smoother and softer. Ablative laser treatment involves a longer recovery and strict aftercare but leads to dramatic results.
Non-ablative laser treatments penetrate the deeper skin layers without wounding the skin's surface. While more treatment sessions are needed to reach your desired results, the recovery process is less intense. Non-ablative treatments work well for pigmentation concerns such as brown or red spots and spider veins and acne.
These laser technologies provoke your body's natural healing abilities to jumpstart the production of nutrients and proteins required for youthful, supple skin. Collagen and elastin work together to smoothen and tighten your tissues for a better facial appearance.
Cutera's Pearl Laser
The Pearl laser by Cutera uses energy wavelengths to target water molecules in the skin and vaporize (ablate) them. This ablative treatment removes a very thin layer of skin but keeps the remaining tissues intact. Pearl requires a four-day recovery that typically involves redness and skin flaking. This laser option can effectively address brown spots, uneven tone and texture, signs of aging and freckles.
Pearl Fusion Laser Treatment
Pearl Fusion is another ablative laser treatment that works to renew and resurface your skin. The YSGG laser technology heats the inner skin tissues with controlled depth energy and removes a thin layer of skin. Pearl Fusion offers more customized treatment and is an excellent option for mild skin tightening and regeneration. Laser skin resurfacing with this technology boosts collagen growth for better facial volume and reduces fine lines and wrinkles. Pearl Fusion can improve skin discoloration as well as signs of aging.
Schedule Your Laser Skin Resurfacing Consultation in Miami or Jupiter
If you struggle with acne scarring, deep lines and wrinkles or other facial skin concerns, contact Aqua Plastic Surgery. Schedule your consultation with our experienced team of providers in Jupiter at (561) 776-2830 or Miami at (305) 918-1750 or fill out our online contact form.