Can I Have Breast Implant Removal and Breast Lift Together?
Posted on May 8, 2022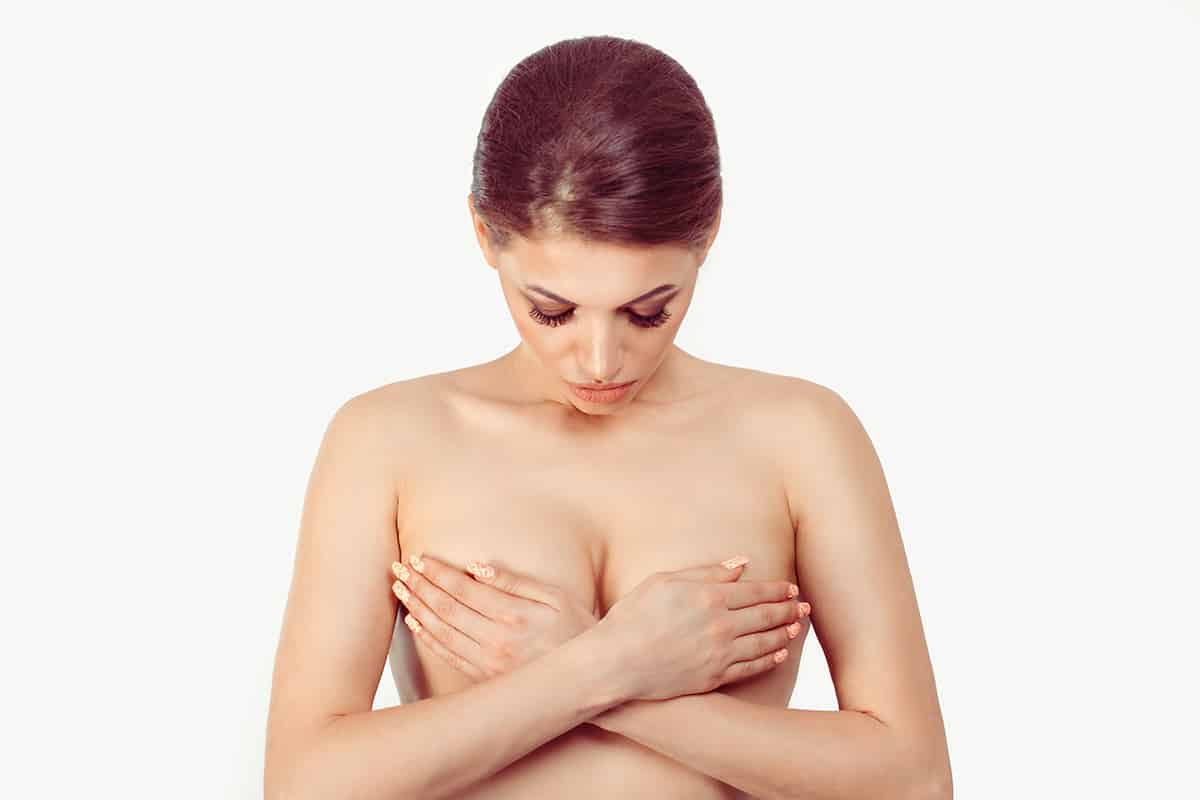 Part of breast explant surgery, or breast implant removal, is addressing changes in skin laxity and reshaping the breast tissue. Elevating the breasts may be needed if you are not replacing your breast implants because your skin stretches to accommodate the new size after breast enhancement. The breasts may droop or sag when implants are removed, and a breast lift can restore a perkier bust.
David Rankin, MD, is a board-certified plastic surgeon devoted to helping his patients achieve their cosmetic goals through artistry, attention to detail and commitment to patient satisfaction and safety. He can determine if you need a breast lift with your breast implant removal.
How Does Breast Explant with a Breast Lift Work?
Many women add a breast lift to their breast implant removal procedure for youthful fullness and elevation. The breast explant procedure starts with a nerve block to control discomfort for 72 hours, which limits the need for pain medications after surgery. Dr. Rankin removes the breast implant and the scar capsule surrounding it. Then he removes excess skin and reshapes the breast tissue. Our plastic surgeon may reposition the areolas and nipples for better projection if necessary.
Breast lift corrects breast ptosis (drooping) to provide a better contour higher on the chest. Dr. Rankin and Dr. Dev Vibhakar have developed unique surgical techniques for predictable, successful and safe results for combining breast implant removal with a breast lift. One of these techniques involves moving breast tissue from the lower pole of the breast into the upper portion to enhance tissue volume for better breast fullness. A portion of the altered tissue remains attached under the breast to preserve blood supply. Dr. Rankin calls this technique the "tissue wrap around."
Fat grafting can also improve the loss of volume caused by removing breast implants. Unwanted fat deposits are removed from another area of your body, such as the abdomen, and reintroduced into the breasts to restore some volume and avoid the risks associated with breast implants.
At the end of your procedure, drains are placed to aid healing. The implant and capsule are photographed and may be sent off to a lab to study.
Schedule Your Breast Implant Removal Consultation in Jupiter and Miami
If you are unhappy with your breast implants or are experiencing complications linked to your implants, schedule a consultation at Aqua Plastic Surgery. Contact us in Jupiter at (561) 776-2830 and Miami at (305) 918-1750 or fill out our online contact form.