4 Signs You're a Good Candidate for Eyelid Surgery
Posted on July 7, 2022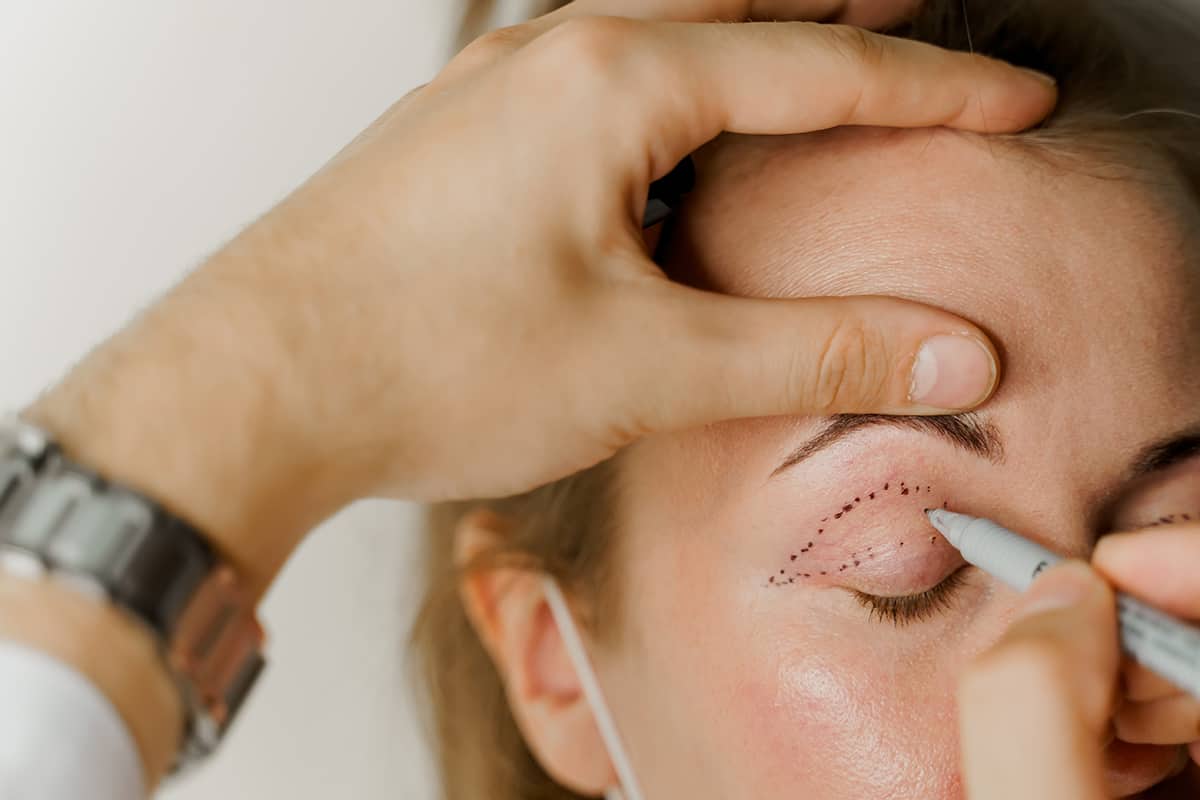 Sagging upper eyelids and puffy under-eye bags can make you appear tired no matter how much sleep you get each night. Eyelid surgery (blepharoplasty) can restore a well-rested, refreshed appearance and give you back that wide-eyed look of your youth. Our board-certified plastic surgeon in Miami and Jupiter specializes in facial procedures and can determine if eyelid surgery is the best way to rejuvenate your eye and brow area.
You may be a good candidate for eyelid surgery if you meet these criteria. However, the only way to know if facial plastic surgery is right for you is to schedule a consultation with Dr. Rankin at Aqua Plastic Surgery.
1. You have Loose, Sagging Eyelid Skin
Drooping and loose eyelid skin can do more than make you look older and give off a stern, serious energy; the sagging skin can hang over your eyes and affect your field of vision. These issues typically occur because fatty tissue in the upper eyelids descends and builds up around the eyelash line. Blepharoplasty can also improve under-eye bags, dark circles and loose skin in the lower eyelids.
2. You are in Good Overall Health
It's best to be in good health before undergoing an elective procedure. Certain medical conditions may impact your recovery, such as diabetes. People with diabetes may be more likely to experience infection after surgery or take longer to heal. It's essential to manage your ongoing health concerns before moving forward with eyelid surgery. Your ocular health should be in good condition as well. However, most people who struggle with drooping eyelids will qualify for facial plastic surgery.
3. You Don't Smoke or are Willing to Quit
On top of being bad for your general well-being, smoking inhibits the healing process and increases your risk of certain complications, including infection, delayed wound healing and heart or lung impairment. If you're interested in eyelid surgery, you will need to commit to quitting before your procedure to ensure satisfactory, safe results.
4. You Have a Positive Outlook for Eyelid Surgery
Patients interested in eyelid surgery should have a good outlook and realistic goals for their results. Dr. Rankin can show you before and after photos of patients who underwent blepharoplasty at Aqua Plastic Surgery so you can get an idea of what you can expect. Blepharoplasty is one of the most popular plastic surgeries and can provide a refreshed, youthful appearance.
Is Eyelid Surgery Right for You?
In many cases, eyelid surgery can deliver your desired results. However, sometimes a brow lift may be a better fit. Drooping eyebrows can hang over the eyelids and even impact vision. You may consider combining eyelid surgery with a browlift to eliminate loose, hanging skin in the forehead and eyebrows and address drooping eyelids.
Schedule Your Eyelid Surgery Consultation in Miami or Jupiter
If you're interested in eyelid surgery, schedule a consultation with our board-certified plastic surgeon at Aqua Plastic Surgery. Contact our Jupiter office at (561) 776-2830 or our Miami office at (305) 918-1750 or fill out our online contact form.