Do Textured Breast Implants Increase Risk of Breast Cancer? Breast Explant Surgery
Posted on August 8, 2022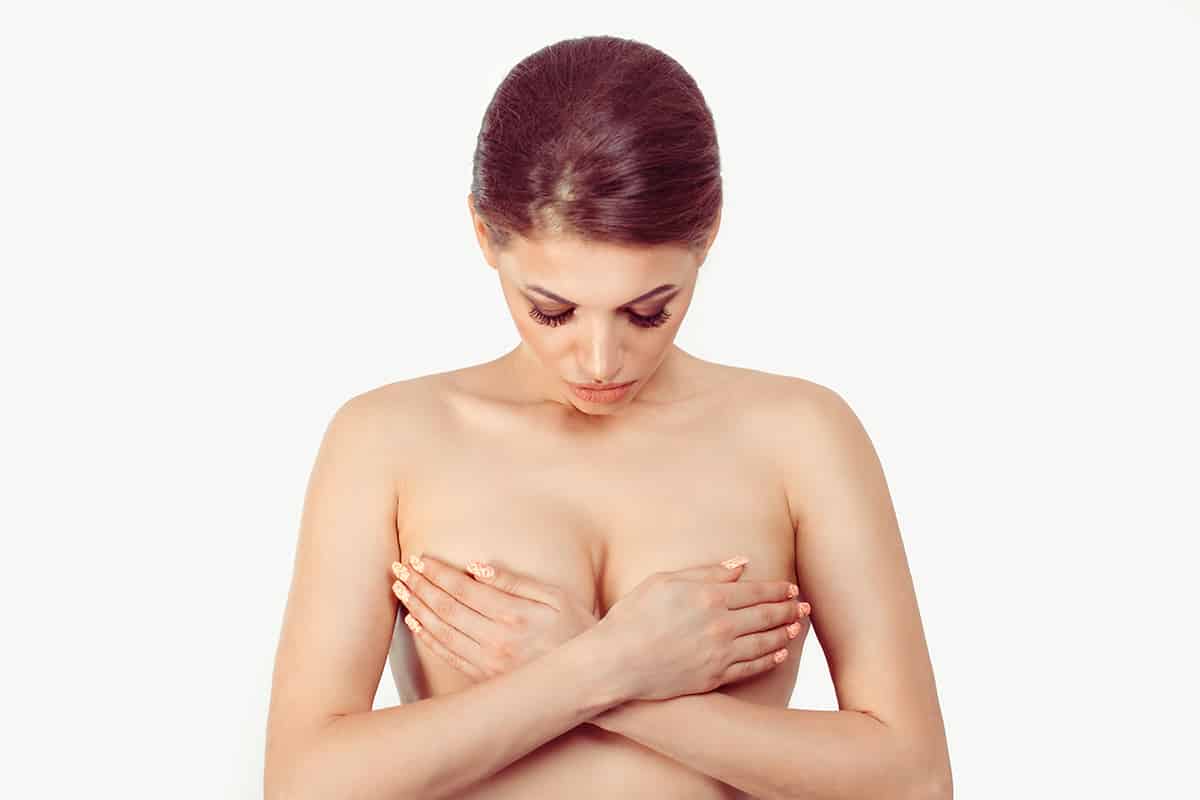 Textured breast implants are linked to a type of immune system cancer. Breast implant-associated anaplastic large cell lymphoma, or BIA-ALCL, is a type of cancer that can develop around textured breast implants. The disease may cause breast pain, uneven breasts, armpit or breast lumps, increase in breast size, skin rash, breast hardening and fluid collection many years after implant placement.
These symptoms can mimic the symptoms of other breast implant complications, such as capsular contracture, so it's crucial to consult with an experienced breast surgeon. 
Our breast explant surgeons, Dr. Rankin and Dr. Vibhakar, are well-known for their superior surgical techniques and experience with breast explant procedures. These experienced, board-certified plastic surgeons can remove breast implants with the en bloc procedure and total capsulectomy and send in tissue for pathology. We make sure none of the implant material remains in the body with advanced removal techniques and trim and reshape the breast tissue for a natural look after breast implant removal. 
Many women experiencing breast implant complications with textured shells may choose to remove them to reduce their risk or eliminate pain and other symptoms.  
What is the Risk of BIA-ALCL with Textured Breast Implants? 
The Food & Drug Administration (FDA) quantified the risk for women with textured breast implants and found the likelihood of BIA-ALCL cancer to be between one in 3,000 and one in 30,000 patients. Your actual risk may depend on the manufacturer of the textured implant.   
Can Smooth Breast Implants Cause BIA-ALCL? 
There are no confirmed cases of BIA-ALCL worldwide in patients with smooth breast implants. The issue is overwhelmingly linked to textured implants. Textured breast implants help the silicone shell maintain its position within the breast tissue, but these implants affect the immune system. Some women may wish to minimize the risk by removing a textured implant. 
What Should I Do If I Have Symptoms of BIA-ALCL? 
The symptoms of this type of cancer overlap with signs of an implant rupture or capsular contracture. Many women also experience breast implant illness which involves a wide range of physical and cognitive symptoms. If you have a textured breast implant or are experiencing concerning symptoms with your breast implants, contact our doctors at Aqua Plastic Surgery to discuss potential causes and your options. 
Schedule a consultation with one of our board-certified plastic surgeons to discuss breast explant surgery today. Contact our Jupiter, Florida office at (561) 776-2830 or our Miami, Florida office at (305) 918-1750. Our convenient online contact form is another way to schedule your appointment at Aqua Plastic Surgery or a virtual consult.