5 Signs You and Your Lifestyle are Ready for a Mommy Makeover
Posted on September 7, 2022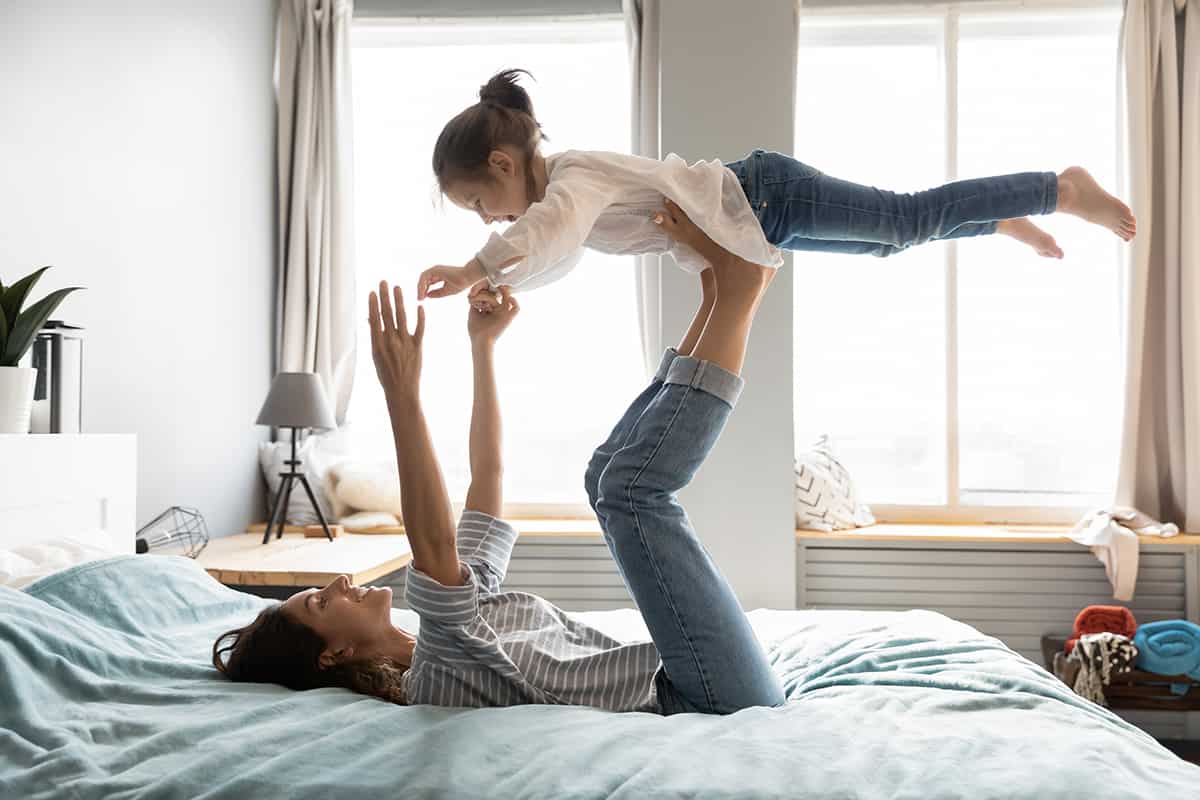 Women often struggle with bodily changes long after pregnancy, childbirth and breastfeeding. The demands of growing and birthing a new life affect your abdominal muscles, breasts, skin quality and many other areas. Aqua Plastic Surgery offers mommy makeover, a combination procedure that restores a woman's breasts and body to achieve their pre-baby figure.
Mommy makeover involves breast surgery, such as breast lift and/or breast augmentation. Our board-certified plastic surgeon, Dr. Bauermeister, specializes in breast augmentation to enhance breast size and improve breast sagging and deflation. Tummy tuck and liposuction are other aspects of the procedure that contour a woman's shape to eliminate stubborn fat pockets and excess skin tissue. Tummy tuck also improves diastasis recti by tightening and strengthening the abdominal muscles.
You may be ready for mommy makeover if you are in good overall health, a nonsmoker and have no medical conditions that could complicate healing. If you're unsure if this combination of plastic surgeries is right for you, consider these signs of readiness.
1. Your Family is Complete.
Women are often advised to wait to have plastic surgery until they are done growing their families. Future pregnancies will impact mommy makeover results, altering the breasts and abdomen. While you may still enjoy some mommy makeover results, it's best to have the procedure when your family is complete.
2. It's Been at Least 6 to 12 Months Since You Gave Birth or Weaned.
Breastfeeding and the associated hormones cause additional changes to the breasts and body after childbirth. Doctors recommend women wait until they have weaned and their breasts have returned to their normal state to have a mommy makeover, which takes at least six months. It's also critical to allow your body to heal fully after childbirth. After all, it has taken nearly 10 months for your body to adapt and grow a baby, so it's going to take time for your organs, hormones and tissues to retract and recover after birth. The body may take a year or longer to return to normal.
3. You've Hit a Roadblock with Diet and Exercise.
Women often find losing weight and staying fit is more challenging after pregnancy and childbirth. You may have areas of fat that are resistant to diet and exercise, making it challenging to lose that last bit of "baby weight." Cardio and strength training may help tone your body, but the skin and tissue changes caused by pregnancy may prevent you from reaching your goals through traditional means.
4. You Have a Good Support System for Surgery and Recovery.
It's never too late for a mommy makeover. Many women wait until their kids are older and more self-sufficient. You need a strong support system at home to help you through recovery and ensure your needs are met while you heal. That includes having the time available to recover fully after multiple procedures.
5. Your Self-Confidence is Struggling Due to Changes from Pregnancy.
Women face many challenges in motherhood and make great sacrifices to raise their children, often at the expense of their self-care. When you struggle with loose skin, stretched abdominal muscles and drooping, deflated breasts, it's difficult to feel confident in your appearance. Mommy makeover can restore your self-confidence.
If you're interested in mommy makeover, schedule a consultation with one of our board-certified plastic surgeons. Contact our Jupiter, Florida office at (561) 776-2830 or our Miami, Florida office at (305) 918-1750. Our convenient online contact form is another way to schedule your appointment or virtual consult.