Tips to Help You Avoid Overeating During Holiday Parties
Posted on December 15, 2014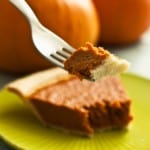 Let's face the truth: the holiday season wouldn't be quite as exciting without the decadent meals and free-flowing cocktails. With temptation at every turn, it's difficult to watch your waistline when holiday parties usually offer a rich buffet, sit-down meal and plenty of champagne toasts.
If you'd like to ring in 2015 looking and feeling your best, try these tips to avoid overeating during holiday parties:
Have a Pre-Party Snack
Walking into a party on an empty stomach is a recipe for disaster. Before you leave your house, have a small snack of protein and carbs (half an avocado on toast, some string cheese or a cup of Greek yogurt). This can curb the impulse to start eating as soon as you get to the party.
Alternate Your Drinks
Upon your arrival, drink a non-alcoholic beverage first to satisfy your thirst. From that point on, alternate alcoholic beverages with non-alcoholic beverages (try to stick with zero-calorie options like water or club soda). This tactic will help you avoid over-imbibing, which can lower your inhibitions and increase your appetite, making it more likely that you overeat.
If you anticipate that you'll toss back a few drinks, plan ahead and keep some healthy post-party snacks or munchies in plain view at home. Try low-calorie popcorn or some crudité with hummus.
Tell a White Lie
If a family member or coworker is pestering you to try their special (calorie-filled) dish, tell a white lie and say you enjoyed a piece already, or that you're stuffed and will wrap up a portion for later. They don't have to know the truth!
Wear Slim-Fitting Clothing
Wearing a body-conscious dress, slim-fitting slacks or a pair of Spanx is a good way to discourage multiple trips to the buffet table or a second helping of dessert.
Don't Sit Down
Standing up burns calories, aids digestion and makes it more difficult to pile foods on your plate. If you do take a seat, make sure it's not within arm's reach of the snack bowl or bar.
Take Home Half
Modern serving sizes tend to be monstrous for just one person. When the server brings your entrée, immediately halve it and have them box up one portion for a doggy bag. This removes the temptation to overeat to "clean your plate."
Don't Deprive Yourself
If you tell yourself an indulgent food or beverage is off-limits, chances are you'll crave it more than normal. Instead, allow yourself to indulge in moderation. Try a few bites of your favorite foods — that's usually all it takes to satisfy a craving. Just be sure to balance out your diet by eating healthfully the rest of the day.
Start the New Year Right
If you typically follow a clean diet and exercise regularly, yet still have areas of stubborn, unwanted fat, consider body contouring with Dr. David Rankin of Aqua Plastic Surgery. Procedures such as liposuction or CoolSculpting can help you enjoy a slimmer and sexier physique in the New Year. To learn more about these options, schedule a consultation with Dr. Rankin by calling (561) 776-2830 or (954) 564-3832 or sending us an email.