Three Ways to Tone That Tummy
Posted on September 30, 2015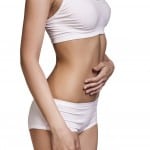 Though the end of summer has officially arrived, in places like sunny Florida — where bikinis, shorts and mini-dresses are the everyday uniform — it can be hard to hide that stomach pooch. How to beat the "muffin top blues"? Dr. David Rankin and his understanding and friendly staff at Aqua Plastic Surgery have many options for you if you want to get rid of that extra fat on your mid-section for a sleeker, flatter tummy.
CoolSculpting
CoolSculpting is a fast, pain-free procedure that freezes fat cells in your stomach — or any area being treated — so that they are emulsified and then absorbed naturally by the body. Once gone, these fat cells are gone for good, leaving you with a firmer and flatter stomach.
This FDA-approved technology is safe and effective, and since it's non-invasive, it doesn't require scalpels or needles. The CoolSculpting system uses a device that is placed on the surface of the skin, where it is moved over the area in order to target the fat cells and destroy them. The slimming results of this non-surgical liposuction alternative can be seen gradually over the course of the weeks following treatment, as you will see your tummy shrink before your eyes!
truSculpt
Dr. Rankin also offers truSculpt, another non-invasive body contouring procedure that removes fat cells using radiofrequency (RF) technology. This treatment can be used on the stomach as well as other problem areas, like the thighs, where troublesome fat pockets often remain despite the best diet and exercise habits.
A truSculpt treatment takes about an hour or less. The doctor moves a handheld device over the surface of the patient's skin on the treatment area. This device emits RF waves, which will painlessly destroy the fat cells there before they are then naturally eliminated by the body. Patients can expect no discomfort, only a slight heat sensation. And since there is no downtime, they can then return to work, school or other normal daily activities immediately after treatment. They will notice a more toned-looking mid-section after about four weeks.
Tummy Tuck Surgery
Patients who need a more extensive solution to extra fat and loose, hanging skin on their stomach (often caused by pregnancy or weight loss) can opt for our tummy tuck procedure. Also called abdominoplasty, tummy tuck surgery removes excess fat and loose skin from the abdomen, and in some cases also involves tightening  the abdominal muscles. Dr. Rankin carefully places his incisions low on the pubic area so that the resulting scars are hidden with underwear and bikini bottoms. The sexy, flab-free new belly you will be left with as a result will be worth the few weeks of recovery!
Start Slimming Now
To get on track for a smoking hot new waistline, contact Dr. Rankin to schedule an appointment. Contact Aqua Plastic Surgery by calling (561) 776-2830.