After Breast Augmentation: Bra Shopping Tips
Posted on September 15, 2015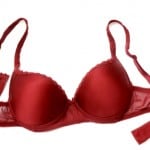 Shopping for a new bra after breast augmentation is an entirely different experience than shopping before breast implants. Gone are the days of extra padding and squeezing to accentuate your curves; you have those curves permanently now! But though this can be an exciting time — with you raring to head out the door to find fun and sexy new styles to show off the new "girls" with — it can also be a confusing experience if you aren't aware of what to look for regarding proper sizing and support. Dr. David Rankin and the helpful staff of Aqua Plastic Surgery are here to help with these simple, yet effective, post-surgery bra shopping tips.
Shop after You're Completely Healed
Knowing when to shop is as important as knowing what to shop for; and while there's nothing stopping you from taking your excitement about your soon-to-be new breasts and going shopping before surgery, the best time to shop for a new bra is after surgery — when you have fully healed and are cleared by your doctor.
Trying on and wearing regular bras (especially underwire) too soon after surgery can cause interruptions in the healing process, including preventing implants from settling into position, failing to provide adequate protection and support to the breasts as they heal and infection of the incisions.
Usually, the breasts are fully healed (with the accompanying swelling gone) about eight weeks after surgery, though you should check with your doctor first before switching to a regular bra.
Get a Professional Bra Fitting
Whether you've already had your bra size measured previously or not, you'll need to have your new bust re-measured after implants are added. Going to a department store, or lingerie boutique for a fitting is wise, as you will want to ensure that your new breasts get the support they need. If not, you may end up with neck, shoulder and back pain as a result.
Though you and your doctor may have decided on your new, post-implant bra size, it may vary a bit as an implant tends to run wider than a natural breast. And since different bra brands and styles fit differently, even within the same size, you can get further shopping direction at the time of your measurement.
Look for Signs of the Right — and Wrong — Size
Breasts with implants have a more structured shape with more fullness on the upper portion of the breast, unlike natural breast tissue that slopes more downward. Bras fit differently as a result. While trying different styles on, keep alert for signs that a bra is fitting you properly — and signs that it's not. A properly fitting bra will be snug without creating fat bulges from a too-tight bra band. Bra straps should not slip off the shoulders, but also shouldn't cut into the shoulders. The bra cup should be completely filled, but the breast should not be overflowing out of it. The bra band should remain in an even line around the rib cage, not riding up the back.
Need More Breast Augmentation Information?
Dr. David Rankin, our board-certified plastic surgeon, can answer any of your breast augmentation questions during a personal consultation. To schedule one, call Aqua Plastic Surgery at (561) 776-2830.