Signs You're a Great Candidate for Liposuction
Posted on December 4, 2019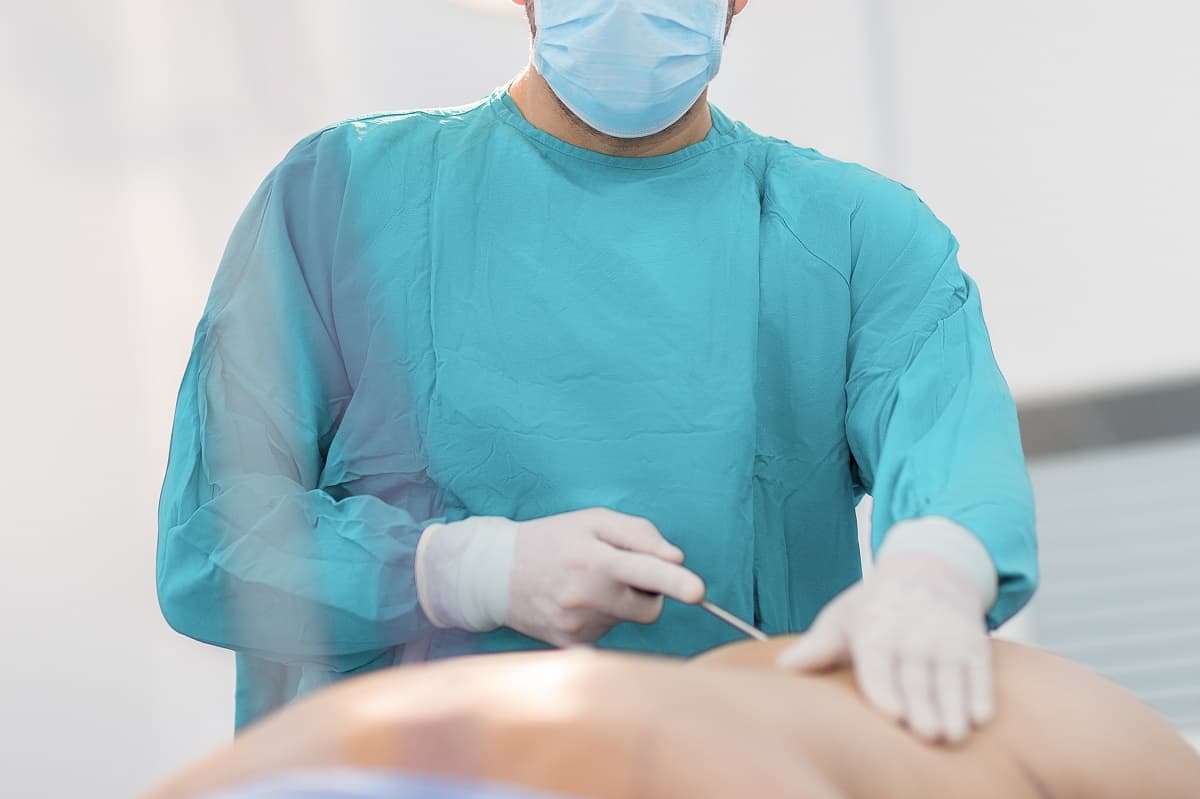 Liposuction is a safe and effective way to get rid of unwanted stubborn fat and achieve a more beautiful body contour. If you have been dreaming of a slim, sculpted physique, liposuction can help you get there.
But like any cosmetic procedure, liposuction is not suitable for everyone. Read on as Dr. David Rankin and Dr. Dev Vibhakar reveal signs that suggest liposuction is right for you.
You are in a normal, healthy weight range yet struggle with isolated pockets of fat.
One of the leading misconceptions about liposuction is that it is a quick and easy fix for weight loss. Actually, liposuction is designed for individuals who are at or near their ideal body weight but have one or two areas (e.g., the abdomen, hips, thighs, buttocks, back or upper arms) where unwanted fat just won't budge. If you are within your ideal weight range but want to kiss stubborn fat goodbye, you might be a great candidate for liposuction.
You are already in the habit of working out and eating a healthy diet.
You will see the best and most lasting results from liposuction if you are already in the habit of working out regularly and eating a balanced, healthy diet. This will help you avoid weight gain after surgery, which can have a deleterious effect on your results.
Your physical health is also crucial to the safety of your procedure. If you have a serious health condition, it can raise the risk of complications (e.g., adverse reaction to anesthesia, poor healing) during and after surgery.
You have firm, elastic skin.
The firmness and elasticity of your skin is crucial to the type of results you will see from liposuction. Ideally, your skin should be firm and elastic, so that it can easily retract over the area from which the fat is removed. Removing fat from an area with loose, saggy skin will only exacerbate the laxity.
You understand what liposuction can and cannot achieve.
Liposuction is a wonderful body contouring treatment, but it is not a fix-all solution for every imperfection. As mentioned, it will not improve the appearance of areas with loose, saggy skin. Furthermore, while liposuction can eliminate fat, it cannot improve the appearance of cellulite (cellulite is a complex problem caused by more than just stubborn fat).
Contact Aqua Plastic Surgery Today
The team at Aqua Plastic Surgery has helped countless patients eliminate stubborn fat and enjoy a more beautiful physique with liposuction. To find out whether liposuction is right for your personal goals, please contact Aqua Plastic Surgery by calling our Jupiter office at (561) 776-2830 or our Ft. Lauderdale office at (954) 564-3832.