How to Choose Between Breast Implants and Fat Grafting Breast Augmentation
Posted on May 5, 2023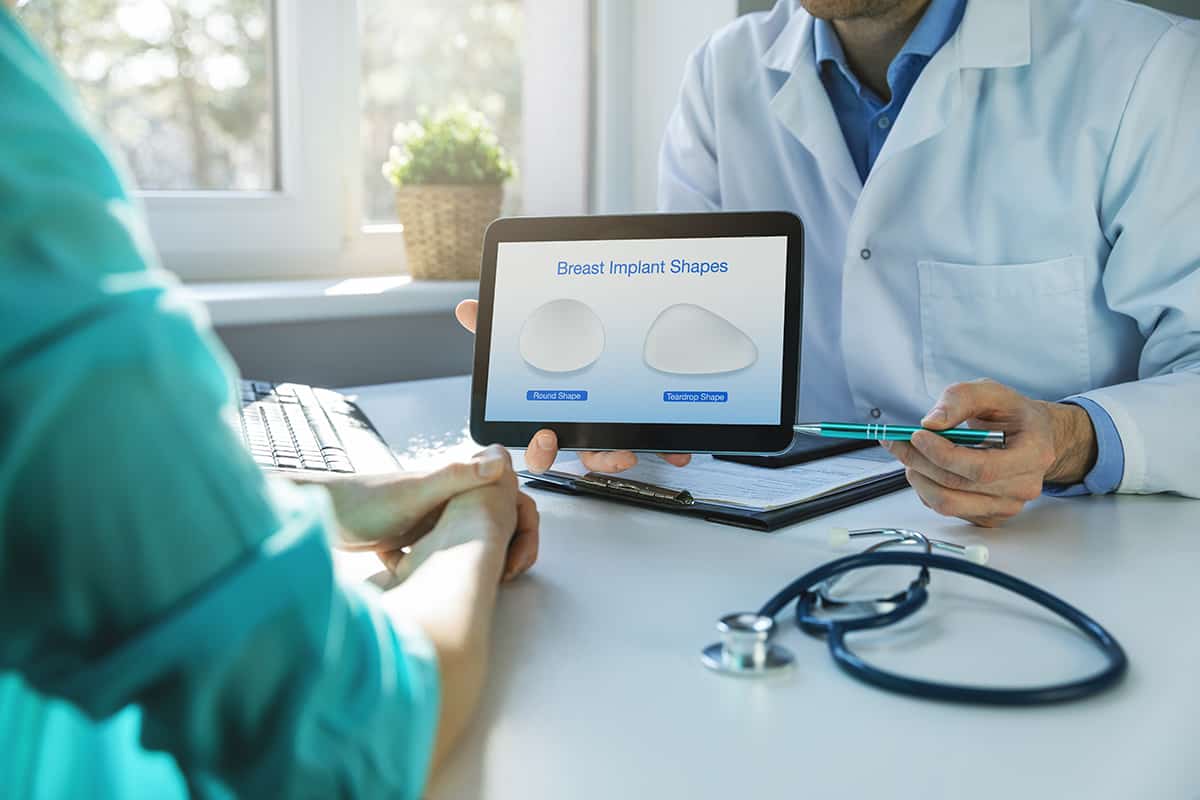 Breast augmentation comes with more options than ever before, with saline, silicone, and "gummy bear" silicone implants or fat grafting for natural enhancement.
While traditional breast augmentation uses implants to increase the size of and elevate the breasts, fat grafting uses fat cells harvested from a stubborn area.
There are benefits and drawbacks to each method. The right breast augmentation method for you depends on your anatomy, breast tissue, and cosmetic goals. Our surgeon, Dr. Adam Bauermeister, can determine if breast implants or fat grafting can deliver your desired bust during your consultation at Aqua Plastic Surgery.
Desired Breast Size
Women may choose breast implants because implants offer reliable results; they won't decrease in size unless there is a complication, such as a rupture. Breast augmentation with fat grafting is less predictable in this sense, because some of the fat transferred to the breasts will be reabsorbed by the body.
Saline and silicone breast implants are customizable and can increase the breasts by a half cup or several cup sizes, whereas fat transfer breast augmentation is often limited to increasing breast size by one-half to one full cup size.
Thus, fat transfer may be a better option for patients seeking a small increase in breast size who want a natural alternative, but implants are the best choice for a sizable increase.
Breast Shape
Breast implants come in round or teardrop shapes. Round implants offer more projection and even fullness in the upper breast and nipple area. Teardrop or tapered breast implants have a sloped appearance that mimics the natural breast shape, increasing volume and definition below the nipple. Transferring harvested fat cells may enhance breast size but won't significantly impact breast shape like implants.
Eligibility
The Food & Drug Administration (FDA) has approved saline breast implants for adults 18 and older and silicone implants for patients 22 and older. Fat grafting is an option for patients at least 18 years old as long as they have adequate fat stores to harvest for the procedure. Women should also be in good general health and have realistic expectations for their breast augmentation results.
Results
Breast augmentation with breast implants is customizable and predictable. Silicone implants are pre-filled to the desired size, and saline implants are filled after being surgically placed in the breasts. Fat grafting offers less predictable and reproducible results because the body will reabsorb some transferred fat cells. Some patients may need one or more subsequent procedures to achieve their ideal size with fat grafting. Fat transfer may provide longer-lasting results than breast implants because the surviving fat is permanent, and implants need replacing every 10 to 20 years.
Fat transfer may be combined with breast implants to alter the size and shape further and is also used in conjunction with breast lift or breast reduction.
If you're interested in breast augmentation, contact Aqua Plastic Surgery to schedule a consultation with Dr. Bauermeister and discuss your options. Call our Jupiter, Florida, office at (561) 776-2830.