The Benefits of Liposuction to Enhance Your Beach Body Shape
Posted on June 4, 2023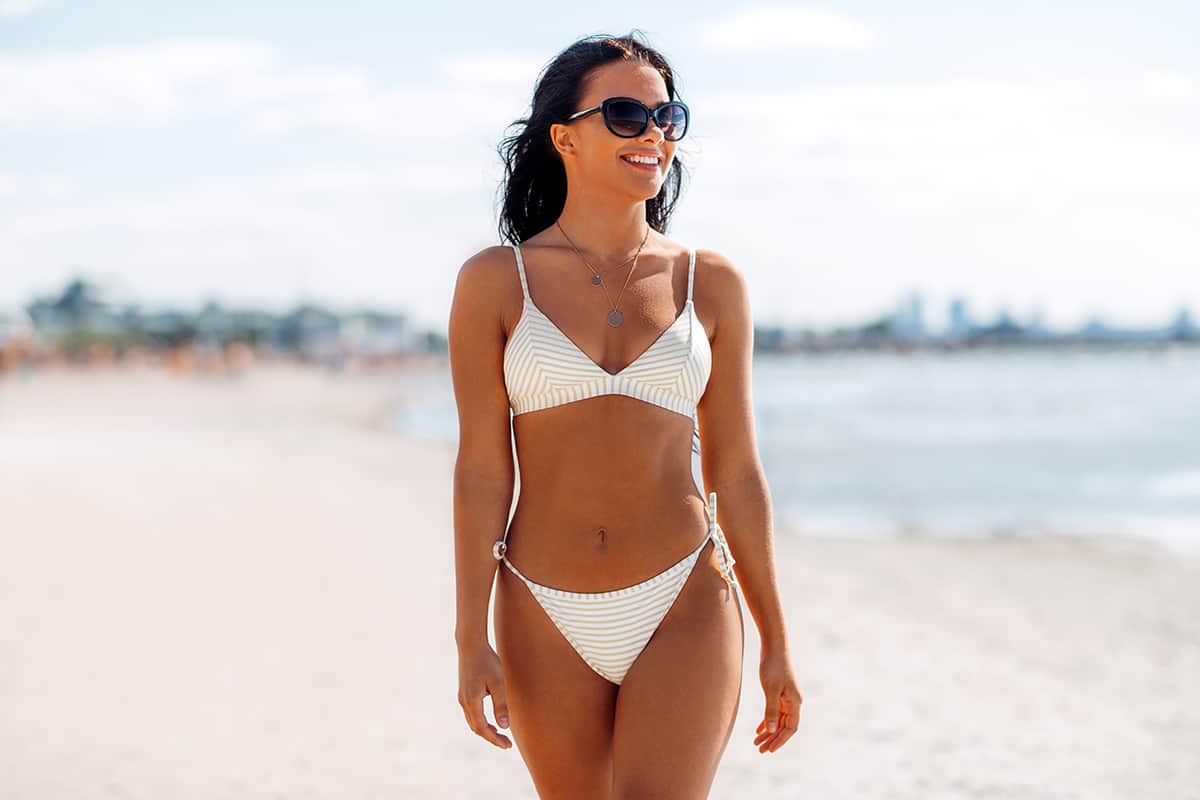 Many men and women feel vulnerable and self-conscious in swimwear. Bathing suits are revealing and may accentuate your troublesome areas where fat cells resist diet and exercise. When you are uncomfortable in a bathing suit, it's hard to enjoy the Florida beaches. Liposuction with our board-certified plastic surgeons is a safe, effective procedure that can boost your appearance. Aqua Plastic Surgery can build your confidence in your beach body this summer.
Stubborn fat is often out of your control due to your genetics, age, or sex. The best workout routine and restrictive diet may make little to no difference in areas such as your buttocks, thighs, abdomen, upper arms, and thighs. Liposuction eradicates unwanted fat cells for a slimmer, more proportionate body shape.
Benefits of Liposuction
Liposuction is one of the most popular plastic surgeries in the United States and is performed hundreds of thousands of times annually. The procedure is an effective solution to stubborn fat and provides a smoother body contour with a better fit in clothing and swimwear. Liposuction uses tiny incisions for minimal scarring and is an outpatient procedure. Patients are typically back on their feet within the first week of recovery.
The fat removed via liposuction is gone permanently. While the remaining fat cells can expand, future weight gain will be more proportionate. Fat removal with liposuction may improve your health by reducing blood fat levels and inflammatory cells and providing better mobility for a healthier and more active lifestyle. Liposuction tends to increase self-esteem, making patients more comfortable in their skin.
Liposuction at Aqua Plastic Surgery
Our plastic surgeons have extensive experience with liposuction with training in several techniques, such as SmartLipo, power-assisted liposuction, ultrasound liposuction, and suction-assisted liposuction. We have the most profound and successful results with tumescent liposuction, which involves injecting tumescent fluid with lidocaine into the treated area. The fluid breaks up fat calls and constricts blood vessels, reducing post-operative bruising and discomfort. A thin cannula is inserted through tiny incisions to suction fat cells out of the body. Liposuction can remove fat from one or several body areas and is often used with tummy tucks, mommy makeovers, thigh lifts, and other procedures to remove loose skin tissue.
If you're interested in liposuction, schedule a consultation at Aqua Plastic Surgery. Contact our plastic surgeons in Jupiter, Florida, at (561) 776-2830 or Miami, Florida, at (305) 918-1750.