CoolSculpting vs. Liposuction
Posted on June 29, 2017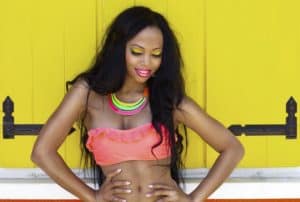 Considered to be the gold standard in fat removal, liposuction has long been the preferred choice for patients seeking a slimmer and sexier physique. CoolSculpting is a relatively new treatment and alternative to liposuction that removes fat without surgery. In this blog post, Aqua Plastic Surgery discusses more information on each procedure to help patients decide which fat removal procedure is right for them.
Treatment Areas
Both liposuction and CoolSculpting are FDA-approved to treat excess fat on the abdomen, flanks and thighs. Liposuction is able to treat more body areas including the buttocks, lower legs, back, upper arms, chin and neck.
Procedure Details
Liposuction is a surgical procedure performed on an outpatient basis. Prior to surgery, general anesthesia or local anesthesia with sedation will be administered. There are several types of liposuction, tumescent being the most common. In tumescent liposuction, a solution is injected into the treatment area that causes the fat to firm and blood vessels to swell. A hollow tube is then used to break up fat and remove it from the body. Several incisions may be needed to adequately remove all the targeted fat. Liposuction can take anywhere from one to three hours to complete.
CoolSculpting is a non-surgical procedure that does not require incisions, anesthesia, injections or incisions. During the procedure, a handheld device is placed over the treatment area. The device draws up the fat between two cooling panels and the fat cells crystallize. The frozen fat cells are then naturally eliminated from the body over the next few weeks.
Recovery Details
The initial recovery period for liposuction can take anywhere between a week and two weeks. During this time, patients will need to take time off from their normal routine, including work and exercise. Rest is essential to allow the body to heal. Swelling, bruising and soreness are temporary side effects with liposuction.
CoolSculpting does not require any downtime. Patients are free to resume their regular routine almost immediately following treatment. Temporary post-op side effects include redness, bruising and numbness.
Find Out Which Procedure Is Best for You
The only way to find out which treatment is best for you is to schedule a consultation with a board certified plastic surgeon like Dr. David Rankin or Dr. Dev Vibhakar. The trusted plastic surgeons from Aqua Plastic Surgery can meet with you to discuss your specific concerns and goals in order to determine which treatment is appropriate. To schedule your appointment, please call our Jupiter office at (561) 776-2830 or our Ft. Lauderdale office at (954) 564-3832.