Brazilian Butt Lift
Posted on June 16, 2021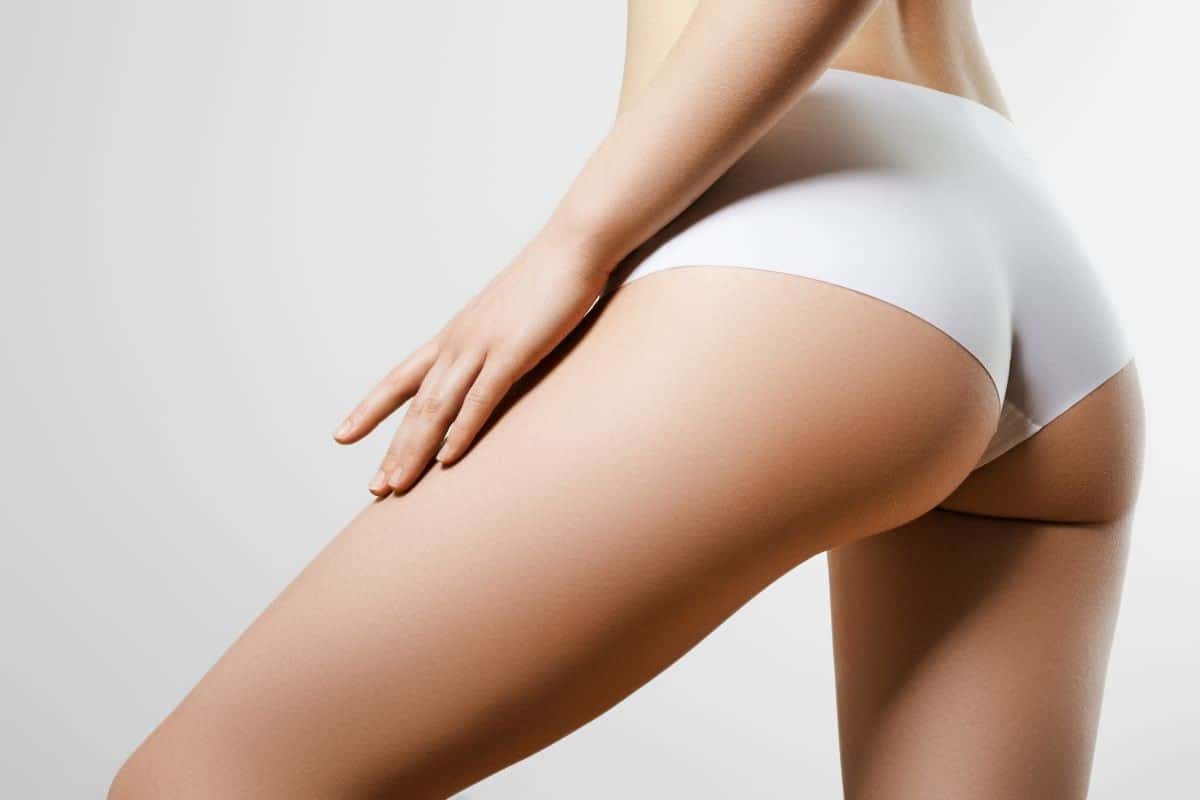 Interested in a fuller, more voluptuous figure? Or maybe a boosted backside? How about just a smoother, softer bottom free of cellulite-driven dimples? Brazilian butt lift — also known as the BBL — is a popular option to achieve any of these results.
An alternative to the more invasive rear end surgery, silicone implants (which run similar surgical risks in addition to the possibility of allergic reactions to the silicone and displacement), the BBL involves the doctor shifting fat from one location on your body to your buttocks.
The Procedure
The surgeons of Aqua Plastic Surgery harvest fat from a donor area, possibly your belly or thighs, using liposuction. Once the extracted cells are purified, they are strategically injected to help you achieve the exact desired look. Our doctors focus on filling the upper quadrants to give your backside a perky lift. Both incision sites are stitched closed and compression is applied. The American Society of Plastic Surgeons suggests wearing the garment for eight weeks to help the harvest and incision sites heal.
Brazilian Butt Lift Recovery
Like other surgeries, Brazilian butt lift comes with soreness, swelling and lasting tenderness at the site of the incisions. Pain medications will help you manage these effects. Ensure continual use of your compression garments, and make sure to move around to prevent blood clots and constipation.
The hardest part of your BBL recovery will be abiding by the no sitting requirement. For a week to 10 days, you will not be able to apply any pressure to your buttocks at all. Besides avoiding a chair, you will need to sleep on your side. Applying any pressure to your rear will restrict blood flow, harming the new fat cells and therefore negatively affecting the potential of lasting results. And even after eight weeks, when you do sit, do so on a cushion, sit backwards in a chair or slide your butt almost off the chair so you're supported mainly by your thighs. Also, avoid remaining seated for long stretches of time.
Consult for Your Brazilian Butt Lift in Our Jupiter & Miami Offices
We invite anyone interested in Brazilian butt lift at Aqua Plastic Surgery to visit our Jupiter or Miami practices for a consultation. During this time, your doctor (Dr. Rankin, Dr. Vibhakar or Dr. Bauermeister) will talk with you about the results you are looking to achieve and provide a physical examination to determine if you are a good candidate for this procedure. Please contact us here.