Advancements in Cosmetic Surgery
Posted on June 9, 2014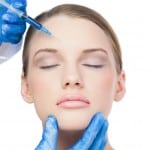 Dr. David Rankin of Aqua Plastic Surgery in Palm Beach County is dedicated to staying up to date with advancements in both cosmetic surgery technology and surgical approaches. As a forerunner in his field, he is familiar with the recent advancements in plastic surgery, and he is excited to share the following information about these innovations with you.
The Newest Generation of Breast Implants
In addition to saline and traditional silicone gel breast implants, the FDA has approved a new generation of silicone gel implants. Like traditional gel implants, this new type of implant is comprised of silicone gel, but its filling material is highly cohesive, form stable and less viscous. This type of implant is often referred to the "gummy bear" breast implant because of the gummy-like makeup of the filling material.
Thanks to their unique properties, form-stable silicone implants will stay intact even if they are cut down the middle. As a result, they resist rippling or folding within the implant pocket, even if the patient is reclining. They are also easier for Dr. Rankin to remove in case of rupture.
In addition, gummy bear implants are available in a variety of sizes and shapes, including an anatomically correct teardrop shape. They are often a good option for breast reconstruction patients following lumpectomy or mastectomy for the treatment of cancer.
Natural Fat Grafting
Thanks to advancements in the methods used to purify harvested fat cells before re-injecting them, natural fat grafting is now viable option for sculpting one area of the body and enhancing another.
With fat grafting, or fat transfer, Dr. Rankin removes fat cells from an area of the body with an ample amount of fat using liposuction techniques. After the fat is purified, he injects it into another area of the body requiring enhancement. Dr. Rankin can use the fat cells to fill in facial lines and wrinkles or enhance the cheeks, for a more youthful look. He can also use it for natural breast augmentation or to enhance the posterior.
Juvéderm VOLUMA XC
Juvéderm dermal filler has been an effective option for filling in and thereby smoothing out moderate to severe facial folds (e.g., nasiolabial folds) and wrinkles for some time. Recently, its manufacturer, Allergan, introduced Juvéderm VOLUMA XC, the first dermal filler that is FDA approved for adding volume to the cheek area.
With Juvéderm VOLUMA XC, Dr. Rankin can add volume to the cheeks, providing a slight lift throughout the area, for a younger-looking facial contour.
To schedule a one-on-one consultation with Palm Beach plastic surgeon Dr. David Rankin and learn more about recent advancements in cosmetic surgery, contact Aqua Plastic Surgery by calling (561) 776-2830 or (954) 564-3832.