Breast Reconstruction Surgery in Jupiter
Also Offering Breast Reconstruction in Ft. Lauderdale and Miami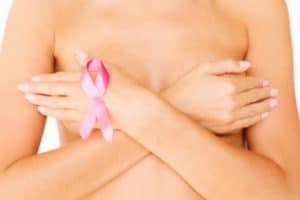 It is one of Dr. Rankin's greatest pleasures as a Florida plastic surgeon to help women who have courageously battled breast cancer and want to recreate beautiful, natural-looking results. If you are seeking breast reconstruction in Ft. Lauderdale, he appreciates the unique opportunity to form a partnership with you and restore your femininity and shapely contours. Dr. Rankin, Dr. Dev Vibhakar, and the team at Aqua Plastic Surgery understand the emotional journey that you are on, and believe that reconstruction can play a major role in your full recovery from cancer. Many of Dr. Rankin's Ft. Lauderdale breast reconstruction patients have testified to a dramatic improvement in self-confidence and quality of life after surgery.
Every woman has a different set of circumstances and cosmetic goals, and Dr. Rankin and Dr. Dev offer several options to suit a variety of needs. They will work with you to find an approach with which you are comfortable.
Making Decisions about Your Surgery
There are so many factors to consider when making decisions about your breast reconstruction: your body type, your pre-cancer breast size and shape, the type of cancer treatment you had and, of course, your personal preferences and goals of surgery. Dr. Rankin or Dr. Dev will discuss the pros and cons of two different breast reconstruction approaches with you and help you determine the method that best works for your needs.
Breast reconstruction in Miami and the surrounding South Florida area generally involves multiple procedures performed in stages. Depending on what you, Dr. Rankin or Dr. Dev and your oncologist decide, your reconstruction may start at the same time as your mastectomy, or it may be delayed until you have recovered from mastectomy and any other additional cancer treatments.
Implant-Based Breast Reconstruction
The more common way to reconstruct the breasts is to place implants. Saline or silicone breast implants can be used for breast reconstruction, and Dr. Rankin or Dr. Dev will explain the advantages of both.
Reconstruction with an implant alone usually requires tissue expansion, which stretches the healthy skin in order to adequately cover the implant.
Flap Techniques
Other women prefer a flap technique in which muscle, fat and skin are relocated from another area of the body (e.g., the abdomen, back or buttocks) and used to create the breast mound. A common flap technique is the TRAM flap, which uses muscle, skin and fat from the abdomen. The flap may be tunneled up through the chest wall, remaining attached to its original blood supply, or it may be completely detached and then placed on the chest to recreate the breast mound. Instead of a tissue expander, flap techniques may be used to cover breast implants in some cases.
Reconstructive Nipple Surgery
If mastectomy has necessitated the removal of the nipple, Dr. Rankin or Dr. Dev can take skin from another part of the body and fashion it into a permanent replacement nipple. In order to produce natural-looking results, the newly created nipple can be tattooed with a pigment that complements your skin tone.
Breast Reconstruction Cost and Financing
Breast reconstruction is often covered by insurance. It's best to check with your individual plan and provider to determine how much of the total fees they will cover. If you only have partial coverage, and wish to finance the rest of the cost, we offer financing through CareCredit and an in-house plan. A member of our staff can discuss the details with you over the phone or in person.
Schedule a Breast Reconstruction Consultation
If you are exploring your breast reconstruction options in Miami, Ft. Lauderdale or Jupiter, FL after mastectomy, Dr. Rankin and Dr. Dev would like to speak with you. Please contact us to schedule an informative consultation with him.