What Will My Belly Button Look Like After Tummy Tuck?
Posted on April 10, 2020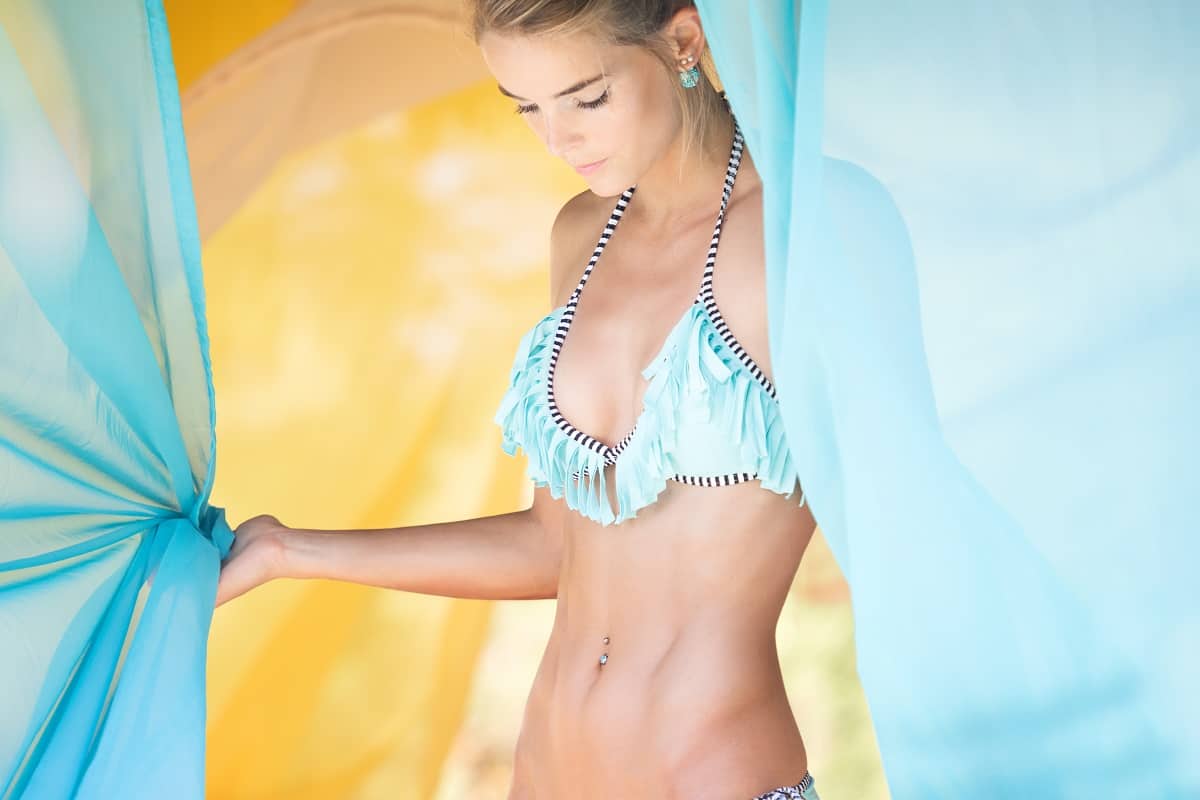 The idea of getting a tummy tuck may be very alluring if you are bothered by loose skin, excess fat and stretched-out fat on or around your stomach. When you choose Aqua Plastic Surgery, we will strive to exceed your expectations of what is possible with tummy tuck. We believe that the key to exceptional results is in the details — and one of the most important details of the stomach is the belly button.
Better Than Before
A poorly performed tummy tuck can leave the belly button looking large, stretched-out, slit-like or otherwise abnormal. This is why it is so important to work with an expert who cares about the details.
When you trust your tummy tuck to Dr. David Rankin or Dr. Dev Vibhakar, expect your belly button to look better after surgery than it did before. We use meticulous surgical techniques to optimize the appearance of the belly button.
There is no universal belly button shape or size that looks best on everyone, so we will work with you to plan out a belly button that aligns with your desired shape and looks good with your body type and torso length.
What Happens to the Belly Button During Tummy Tuck?
A common misconception is that the belly button moves during surgery. In fact, the belly button remains in its natural position and the skin around it moves.
During the operation, an incision is created around the belly button, leaving it attached to the umbilical stalk in the abdominal wall. The abdominal skin is separated from the underlying tissue and muscles. Once loose, saggy skin and unwanted fat have been removed from the abdomen, and the muscles have been repaired, the abdominal skin is re-draped more tightly over the newly contoured stomach. A new opening for the belly button is created in the skin and the belly button is pulled through, similar to the way a shirt button is pulled through a buttonhole.
Examples of Our Work
To see examples of how belly buttons can look after tummy tuck, check out our before-and-after patient gallery. Notice how the belly buttons in the "before" picture often look stretched-out or saggy; sometimes, they even look like slits. In the "after" photos, the belly buttons look smaller and aesthetically appealing.
Contact Aqua Plastic Surgery
To schedule a tummy tuck consultation with Dr. Rankin or Dr. Vibhakar, please contact Aqua Plastic Surgery by calling our Jupiter office at (561) 776-2830 or our Ft. Lauderdale office at (954) 564-3832.