Top Plastic Surgery Procedures Inspired by New Year Resolutions
Posted on December 24, 2017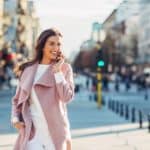 There is no shortage of New Year resolutions made each year by millions of Americans who desire self-improvement or better overall wellbeing. Unfortunately, according to sources, less than 10 percent of people are successful in actually achieving their resolutions. Truth be told, it is hard to stick to resolutions, and many people could benefit from some motivation. Each New Year, Drs. David Rankin and Dev Vibhakar see an influx of people visit their office who are inspired to seek cosmetic enhancement in order to meet one or several of their New Year resolutions. Here, the South Florida plastic surgeons share some of the most popular plastic surgery requests.
Liposuction and CoolSculpting
Some of the most common resolutions made each year center around losing weight. However, even the strictest diet and exercise regimens do not always yield the best results, as stubborn fat deposits that are resistant to weight loss efforts may linger. Liposuction can be performed on the abdomen, hips, thighs, buttocks, back, chin, face and upper arms. Recovery from liposuction typically takes one to two weeks, depending on each patient's healing progress.
Patients who wish to slim down without surgery can benefit from CoolSculpting. This non-invasive body contouring treatment uses innovative fat-freezing technology to permanently eliminate fat cells, which are painlessly and naturally eliminated by the body over time. CoolSculpting can be used to treat the abdomen, flanks, the area under the buttocks ("banana rolls"), inner and outer thighs, chin and face. Treatments are quick and most patients require multiple sessions to achieve their desired results.
Ideal candidates for both liposuction and CoolSculpting should be near their ideal weight. If you wish to lose a substantial amount of weight, we recommend you do so before pursuing liposuction or CoolSculpting.
Laser Skin Resurfacing
The beginning of a new year inspires many to take better care of their skin. Whether you wish to look younger or refresh dull or sun damaged skin, Aqua Plastic Surgery has you covered. Among the most popular options for skin rejuvenation is laser skin resurfacing, which can treat wrinkles, fine lines, age spots, irregular texture, wrinkles, hyperpigmentation, and facial scars. Laser treatments use precisely calibrated laser energy to target old and damaged skin cells, in the process triggering the body's collagen regeneration. The result is tighter, firmer and younger-looking skin.
Breast Augmentation and Male Breast Reduction
Breast augmentation and male breast reduction are two of the most popular requests among men and women who simply want to feel more confident in their skin. Breast augmentation with silicone or saline implants helps achieve a fuller and sexier breast appearance. Many of Dr. Rankin and Dr. Vibhakar's patients report feeling a boost of self-confidence following breast augmentation. Feelings of embarrassment or self-consciousness often disappear, wardrobe options expand and overall wellbeing skyrockets.
Male breast reduction surgery helps men bothered by "man boobs" (enlarged breast tissue) achieve a more classically masculine chest. Following surgery, men are more confident about taking their shirts off in public and pursuing personal/romantic relationships.
Make 2018 Your Year
To discuss your cosmetic concerns and how we can help, schedule a one-on-one consultation. Please contact Aqua Plastic Surgery by calling our Jupiter office at (561) 776-2830 or our Ft. Lauderdale office at (954) 564-3832.