How to Pick a Plastic Surgeon for Breast Implant Revision
Posted on February 19, 2018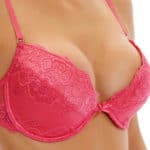 Breast augmentation is one of the most popular plastic surgery procedures performed today. But while most women are happy with their results, some are dissatisfied and choose to undergo breast revision surgery. This could be because they developed a complication after surgery (e.g., capsular contracture) or because they are no longer happy with the shape or size of their breasts.
When this happens, it is important to choose the right plastic surgeon specialist to perform breast implant revision. Drs. David Rankin and Dev Vibhakar are two of the top breast revision surgeons in South Florida. Known for their exceptional surgical technique and compassionate approach, they have helped hundreds of women unhappy with their initial breast augmentation results finally obtain the beautiful results they desire. Here, the two plastic surgeons share important guidelines to follow when choosing a breast revision surgeon.
Experience
In addition to being board certified, your plastic surgeon should be experienced in breast revision surgery. Breast revision is typically more complex than breast augmentation surgery because of the additional scar tissue that develops after surgery and tissue that may have been incorrectly altered. An experienced breast revision surgeon is able to correctly determine the problem and steps needed to produce successful revision results. In addition, an experienced breast revision surgeon is knowledgeable of the best incision techniques to minimize additional scarring.
Don't hesitate to ask your potential surgeon as many questions as necessary regarding their qualifications and experience, including the number of breast revision surgeries they have performed. It is also a good idea to view before-and-after photos of previous patients so you can better visualize the surgeon's skill and the results you can expect.
Patient Reviews
Having undergone breast augmentation before, you are likely very aware of how important it is to have an open and honest relationship with your surgeon. Being able to accurately describe your concerns and goals with your surgeon dramatically enhances your chances of a successful outcome. You should work with a surgeon who is attentive and willing to take the time to thoroughly understand all of your concerns and explain to you every step of treatment in detail. Before choosing a breast revision surgeon, read reviews and testimonials from past patients to get a sense of the surgeon's demeanor and patient care approach.
To learn more about breast revision from a board certified and experienced breast revision surgeon, contact Aqua Plastic Surgery. Please call our Jupiter office at (561) 776-2830 or our Ft. Lauderdale office at (954) 564-3832.