Best Procedures to Highlight a Thinner Figure after Weight Loss
Posted on February 24, 2018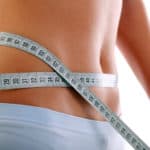 Losing a significant amount of weight is a tremendous achievement. However, a common side effect of massive weight loss is folds of skin and tissue that conceal a smaller and thinner figure. Body contouring procedures are a great way to put the finishing touches on a post-weight loss body and highlight a smaller shape. South Florida plastic surgeons Drs. David Rankin and Dev Vibhakar of Aqua Plastic Surgery have helped hundreds of post-weight loss patients achieve a thinner figure with body contouring. In this blog post, our surgeons discuss the best post-weight loss body contouring procedures.
Tummy Tuck
Tummy tuck, also known as abdominoplasty, is used to remove loose, flabby skin on the abdomen. The procedure also tightens abdominal muscles that have separated or stretched. When combined with liposuction, tummy tuck can also eliminate small, stubborn pockets of fat that are resistant to weight loss efforts. After tummy tuck, the abdomen looks flatter and tighter, and the waistline looks thinner.
Body Lift
Body lift is a comprehensive body contouring treatment that eliminates excess skin on the abdomen, buttocks, hips and/or thighs. Once the excess skin is removed, the underlying tissues are tightened for tighter and firmer body contours. Body lift is a highly individualized treatment. The specifics of your treatment will depend on the body areas being targeted. Body lift can also incorporate liposuction techniques to produce more refined results.
Arm Lift
Arm lift focuses on addressing loose skin and tissues that can sag off the upper arms. The procedure eliminates excess skin and tightens the underlying muscle and tissues. If necessary, fat deposits will be removed using liposuction. Following arm lift, the arms are smaller, tighter and firmer.
Breast Lift
Breast lift can be used to restore a youthful and more attractive appearance to breasts that have become deflated and saggy after massive weight loss. The procedure removes loose skin, and reshapes and repositions the breasts for a perkier appearance. Breast lift can be combined with breast augmentation to produce fuller breasts and a more attractive overall figure.
Learn More about Post-Weight Loss Body Contouring
For more information about body contouring, or the other surgical and non-surgical procedures we offer, contact Aqua Plastic Surgery. Please call our Jupiter office at (561) 776-2830, or our Ft. Lauderdale office at (954) 564-3832.