Things Every Man Should Know about Plastic Surgery
Posted on September 22, 2017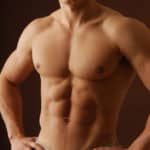 The latest statistics from the American Society of Plastic Surgeons reveal that men are undergoing plastic surgery in record numbers. But despite this growing trend, there are even more men hesitant to enhance their appearance due to misinformation or misconceptions about plastic surgery. In this blog post, Florida plastic surgeons Drs. David Rankin and Dev Vibhakar of Aqua Plastic Surgery set the record straight on male plastic surgery.
Plastic Surgery Is Tailored Differently for Men and Women
A common concern among male patients is that plastic surgery will make them look feminine. However, a qualified plastic surgeon understands that men and women have different features and will take this into consideration when treating each gender. Male plastic surgery focuses on creating or improving upon the masculine features of the patient. It's important for men to choose a plastic surgeon who is trained and skilled in male plastic surgery techniques. Make sure to view the surgeon's before-and-after photos so you know what results to expect.
Plastic Surgery Is Not Weight Loss Surgery
Contrary to what some may believe, plastic surgery is not an appropriate weight loss tool. In fact, body contouring procedures (e.g., liposuction, body lift, tummy tuck) require patients to be at, or close to, a normal body weight. Lift procedures like body lift and tummy tuck are used to eliminate excess skin while liposuction is used to remove small fatty deposits on various body areas for a slimmer and firmer appearance. If you wish to lose a substantial amount of weight, you should consider doing so via weight loss surgery or diet and exercise.
Surgery Isn't Always Necessary
Not only are more men seeking plastic surgery, many of them are opting for non-surgical treatments. Injectables like Botox and Restylane are popular ways to tweak the facial appearance. These non-surgical treatments smooth out wrinkles and fine lines without incisions or downtime. Men who wish to lose the "love handles" or "muffin top" but don't want to undergo surgery can benefit from CoolSculpting. CoolSculpting uses freezing technology to safely and permanently eliminate unwanted fat cells without the extensive downtime or potential risks associated with surgery.
Explore Your Plastic Surgery Options with Us
Drs. Rankin and Vibhakar have years of experience helping both men and women achieve their plastic surgery goals. To discuss your cosmetic needs with the board-certified plastic surgeons, schedule a consultation with Aqua Plastic Surgery. Please call our Jupiter office at (561) 776-2830 or our Ft. Lauderdale office at (954) 564-3832.