Surgery Day Do's and Don'ts
Posted on December 25, 2016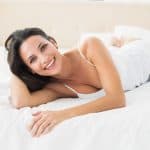 The day of your plastic surgery procedure can conjure up a range of emotions; anything from excitement to anxiety. If you are feeling nervous in regards to your big day, preparing well ahead of time can help soothe many of the concerns you may be feeling. In this blog post, plastic surgeon Dr. David Rankin of Aqua Plastic Surgery shares his best recommendations of do's and don'ts to follow on your surgery day.
Before Your Procedure
Do make any last-minute preparations to your recovery station (e.g., place soft pillows, blankets on your bed, buy water, have clean clothing ready to wear on your bed).
Do shower using antibacterial soap.
Do wear comfortable clothing, preferably loose tops that zip or button in the front.
Do wear flat shoes.
Do bring your ID and medical insurance with you to the surgery center.
Do bring your prescription medication with you. Dr. Rankin can go over instructions on how to take your medication before your surgery.
Do have someone drive you to and from the surgery center.
Do arrive to the surgery center early.
Do not wear lotions, creams, hairspray or perfumes.
Do not eat or drink anything after midnight.
Do not take any medication without consulting Dr. Rankin first.
Do not wear jewelry, finger nail polish, makeup, contact lenses or body piercings.
After Your Procedure
Do drink at least eight ounces of water every two hours.
Do have your bed or couch ready for you to rest on.
Do rest in a comfortable position with your head and neck elevated.
Do eat a light meal (e.g., soup).
Do have a cold compress or bag of frozen vegetables ready to help control swelling and discomfort.
Do not smoke or drink alcohol.
Do not bend or lift anything heavy including children and pets.
Do not remove your compression garment or surgical dressings.
Do not shower until Dr. Rankin recommends you do so.
Do not hesitate to call our office if you have any questions or concerns.
For more plastic surgery tips, schedule an appointment with Dr. Rankin. Please contact Aqua Plastic Surgery by calling our Jupiter office at (561) 776-2830 or our Ft. Lauderdale office at (954) 564-3832.