How Soon Is Too Soon for Mommy Makeover?
Posted on November 24, 2016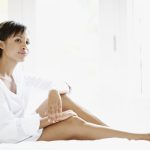 Mommy makeover is a great way to get your pre-pregnancy body back. When working with Dr. David Rankin, you can rest assured the skilled plastic surgeon will customize your treatment plan to address your unique aesthetic needs and goals. Before recommending mommy makeover, Dr. Rankin will also discuss the timing of your treatment. Having surgery too soon could compromise your results. In this blog post, Dr. Rankin discusses when it could be too soon for mommy makeover.
The Timing of Your Mommy Makeover
Dr. Rankin recommends undergoing mommy makeover only after you are done having biological children. Future weight gain via pregnancy and breastfeeding can stretch out abdominal skin previously tightened by tummy tuck and can cause loose skin or fat to reappear on breasts that were treated by breast augmentation or breast lift.
Additionally, you should be fully recovered from childbirth before undergoing mommy makeover. Six months post-pregnancy is the standard timeline for most patients but yours will depend on your own healing progress. If you are breastfeeding, you will also need to wait until you are done weaning your baby. Prior to undergoing mommy makeover, your weight should be stabilized and you must be in good physical health.
Keep in mind that mommy makeover requires several weeks to recover from. During your recovery, your energy and mobility will be limited. Household chores like cooking, doing laundry and washing dishes will be off limits. Simple tasks such as bending or lifting objects and children will also need to be avoided. For these reasons, you should schedule mommy makeover when a loved one is available to look after your children or help with errands and chores. Doing so can help ensure you recover safely and quickly.
What Can Mommy Makeover Accomplish?
As mentioned before, mommy makeover will be customized to fit your specific concerns and desired outcome. Your mommy makeover can include the following:
Tummy tuck to remove and tighten excess, loose skin and repair damaged or weakened abdominal muscles
Liposuction to eliminate stubborn fat deposits on the abdomen, back, flanks, breasts, buttocks, thighs and arms
Breast lift to reshape and raise sagging breasts
Breast augmentation or breast reduction to restore a proportionate and attractive appearance to deflated or shapeless breasts
To discuss your mommy makeover needs, schedule a consultation with Dr. Rankin. Please call our Jupiter office at (561) 776-2830 or our Ft. Lauderdale office at (954) 564-3832.