The Latest Trends in Plastic Surgery
Posted on September 15, 2016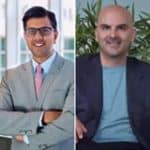 Plastic surgery is a growing industry, with more people seeking professional help to enhance their appearance. The latest statistics from the American Society of Plastic Surgeons (ASPS), the world's largest organization of board certified plastic surgeons, show a general increase in plastic surgery interest and reveal some interesting trends. In this blog post, Drs. David Rankin and Dev Vibhakar break down these statistics.
Non-Surgical Treatments are Outpacing Surgical Treatments
A whopping 15.9 million cosmetic procedures were performed in 2015, a 2 percent increase from the previous year. Even more impressive, non-surgical treatments accounted for 14.2 million of those procedures. While traditional cosmetic procedures like liposuction and facelift continue to offer great results, more people are opting for alternatives like CoolSculpting and Botox, which don't require surgery or extensive downtime.
The top five minimally invasive procedures in 2015 were:
Botox
Soft tissue fillers
Chemical peels
Laser hair removal
Microdermabrasion
The top five surgical procedures were:
Breast Augmentation
Liposuction
Eyelid Surgery
Tummy Tuck
Lifts are on the Rise
The report from ASPS also revealed there was considerable growth in surgical lift procedures, which are body contouring surgeries that remove excess skin on the body for a smoother, more attractive contour. The following procedures showed the most considerable growth in 2015:
Upper arm lifts up 4,959 percent since 2000
Lower body lifts up 3,937 percent since 2000
Buttocks lifts up 252 percent since 2000
Breast lifts up 89 percent since 2000
More People are Getting Behind Butt Enhancement
Butt enhancement procedures were the fastest growing type of cosmetic surgery in 2015. In fact, there was a buttocks procedure every 30 minutes of every day, on average! The top buttocks procedures were:
Brazilian butt lift / butt augmentation with fat grafting (14,705 procedures)
Butt lift (4,767 procedures)
Butt implants (2,540 procedures)
More Men are Getting Breast Reduction
Men accounted for more than 40 percent of all breast reduction patients in 2015. More than 27,000 men underwent breast reduction to correct their enlarged breast tissue (a condition medically known as gynecomastia). The number reflects a 5 percent increase over the previous year and a 35 percent increase since 2000.
What are Your Cosmetic Needs?
If you have been contemplating pursuing cosmetic enhancement, either surgical or non-surgical, Dr. Rankin and Dr. Dev would like to help. The plastic surgeons are glad to meet with you one-on-one to discuss your concerns. To schedule an appointment, please call our Jupiter office at (561) 776-2830 or our Ft. Lauderdale office at (954) 564-3832.