New Year's Resolution to Slim Down? How We Can Help
Posted on December 30, 2015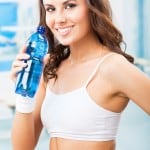 If you are one of the many men and women who hope to slim down this upcoming year, exercise and a healthy diet are likely to be two of your New Year resolutions. But while working out and eating right are key to losing weight, they are sometimes not enough to achieve a trim and toned figure. Often times people who lose weight (especially in a short amount of time) are left with excess, loose skin that no longer contracts over their smaller figure. Other people are left with small, bulging pockets of fat around the body even after dieting and exercising.
Fortunately, there is help. Dr. David Rankin is a board certified and experienced plastic surgeon that has helped many people achieve the trimmed and toned physique they have always desired. He offers several body contouring procedures designed to eliminate small deposits of fat and excess skin. Here, we discuss some of the most commonly requested procedures for a slimmer physique.
For Toned Tummy
Are you hoping to say goodbye to pesky love handles or a muffin top this year? Tummy tuck surgery eliminates excess skin from the abdomen and, if necessary, repairs weakened abdominal muscles. The result is a flatter abdomen and slimmer figure.
For a more sculpted middle or lower body area, Dr. Rankin offers body lift. Body lift is a personalized treatment that can get rid of excess folds of skin on several areas of the body, including the arms, breasts, abdomen, buttocks, hips and/or thighs. The procedure is a popular choice among weight loss patients because it makes exercising easier, as it removes heavy folds of skin left by weight loss.
For a Masculine Chest
Have you spent years avoiding the beach or pool because of the appearance of "man boobs?" Enlarged breast tissue (gynecomastia) affects approximately 40 to 60 percent of men and can occur as a result of hormone changes, obesity and other factors. For these men, Dr. Rankin can perform male breast reduction surgery. The procedure eliminates excess breast tissue, fat and skin to create a flatter, more masculine-looking chest.
For Stubborn Fat
If you are bothered by bulging fat around the body, liposuction can help. The procedure removes small deposits of fat that are hard to get rid of through just exercise and diet. If you are not ready to undergo surgery, Dr. Rankin offers CoolSculpting, an innovative fat freezing technology that produces the same effective results as liposuction. CoolSculpting removes unwanted fat cells safely and requires no downtime; patients can enjoy their slimmer physique almost instantly! Both liposuction and CoolSculpting can be used to treat the upper arms, thighs, abdomen and buttocks.
Start the New Year looking and feeling fabulous. For more information on any of the body contouring procedures Dr. Rankin offers, schedule a personal consultation. Please call (561) 776-2830 or (954) 564-3832 today.