3 Steps to Take If You Suspect You Have Breast Implant Illness
Posted on August 4, 2023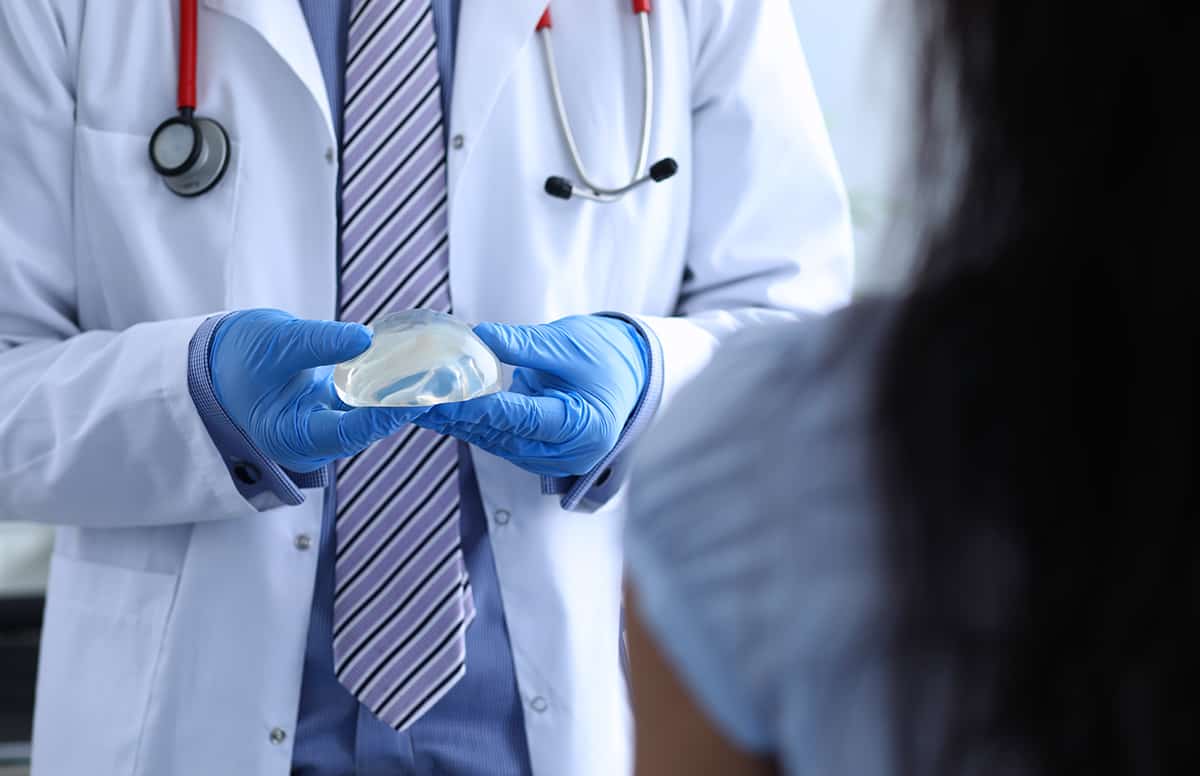 Breast augmentation with breast implants is still one of the most popular plastic surgeries and has a low risk of complications. However, a small number of patients may experience breast implant illness (BII). While BII is not a formal diagnosis, women experience many concerning symptoms seemingly related to their breast implants that improve when they are removed (breast explant). Researchers are investigating these symptoms, which may be debilitating and encompass over 100 potential issues ranging from cognitive impairment to musculoskeletal and system problems.
Dr. David Rankin is a breast implant removal expert renowned for his breast explant specialty. Dr. Rankin and Dr. Dev Vibhakar (Dr. Dev) offer breast explant surgery at Aqua Plastic Surgery in Jupiter and Miami.
If you suspect your symptoms are linked to breast implant illness, there are a few steps you can take toward restoring your quality of life.
1. Schedule a Consultation with a Breast Explant Surgeon to Discuss Your Symptoms
If you develop unexplained symptoms that may stem from your breast implants, you need to discuss this possibility with a plastic surgeon specializing in breast implant illness, such as Dr. Rankin and Dr. Dev. During your consultation, we will discuss your health concerns and explore the potential causes, including breast implants.
Drs. Rankin and Dev can help narrow down the cause of your symptoms and make a plan to resolve these issues. In some women, the implants may prove to be the issue and require breast explant surgery. Other women may discover they have an undiagnosed medical condition with similar symptoms to BII.
2. Consider Other Causes
Breast implant illness symptoms can be associated with other medical conditions, such as lupus, rheumatoid arthritis, scleroderma, Lyme disease, fibromyalgia, menopause, and hypothyroidism. BII may develop shortly after breast augmentation or years later. Women who experience BII symptoms years or decades after getting breast implants may face more challenges in determining the cause of their health concerns.
A BII diagnosis may involve seeing various specialists to rule out other conditions. You may need to see a rheumatologist, endocrinologist, dermatologist, or neurologist. If breast implants are the likely culprit, breast explant may be recommended.
3. Breast Explant Surgery to Improve Breast Implant Illness Symptoms
Breast implant removal may resolve breast implant illness symptoms for some women. The procedure removes silicone or saline breast implants and may remove some or all surrounding scar tissue or scar capsule. The breast appearance will change, and some patients may wish to address a deflated breast appearance with fat grafting after breast explant. Transferring fat to the breasts from a donor location, such as the abdomen or thighs, can restore some volume. However, the breasts will not be as full as they were with breast implants.
Researchers are still investigating breast implant illness and following breast augmentation patients for more than 10 years to find definitive data and answers for patients and providers. BII can be frustrating because so little is known about the condition, but our expert breast surgeons can help you investigate your symptoms and discuss treatment options.
If you suspect breast implant illness, schedule a consultation at Aqua Plastic Surgery with Dr. Rankin or Dr. Dev by calling (561) 776-2830. Our plastic surgeons have two convenient locations offering this procedure in Jupiter and Miami, Florida.