Look Great This Holiday Season with Noninvasive Cosmetic Treatment
Posted on November 3, 2014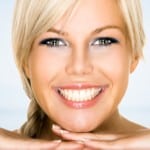 For many people, the holiday season is a time to get together with family and friends, some for the first time all year! It's reasonable to assume that you want to look your best for holiday reunions and parties. Dr. David Rankin, a Palm Beach plastic surgeon, understands that although you may desire some help via cosmetic enhancement, you don't have the time in your busy schedule to commit to surgical rejuvenation. He offers a range of nonsurgical treatment options to erase visible signs of aging and help you put your best face forward — all without significant downtime or recovery.
Depending on your specific cosmetic objectives, Dr. Rankin will outline the best treatment options. These may include one or more of the following:
Dermal Injectables
Dr. Rankin offers a variety of dermal injectable products, including Botox, Juvéderm and Restylane, to accomplish several goals:
Reduce the appearance of facial lines and wrinkles
Fill in under-eye bags
Plump the lips
Add definition to the cheek or chin area
Dr. Rankin also offers facial fat transfer, which involves taking surplus fat from another area of your body and injecting it into your face to smooth lines and folds, or to enhance the lips, cheeks and chin.
After dermal injectable treatment, your skin will be smoother, your facial features will look more defined and you will appear more rested and relaxed. Take note: results last temporarily; so schedule repeat treatments to maintain the effects throughout the New Year.
Peels, Microdermabrasion and Photofacials
If you're worried about skin imperfections like age spots, acne scarring or areas of sun damage, microdermabrasion or chemical peel treatment will remove the damaged outer layer of skin to reveal fresh, healthy skin underneath. Photofacials use intense pulses of light to improve areas of hyperpigmentation, redness associated with acne or rosacea and fine lines. After one of these treatments, your complexion will look more even and luminous.
Laser Skin Resurfacing
Laser skin resurfacing (with the CO2, erbium: YAG or Pearl lasers) removes the outer layer of damaged skin to reveal fresh, new skin in its place. It is optimal for treating scars, fine lines or areas of sun damage or uneven pigmentation.
In addition to traditional laser skin resurfacing, Dr. Rankin offers Fraxel fractional laser skin resurfacing technology. The laser stimulates your body's natural healing process to replace damaged tissue with younger, healthier skin. Fraxel's microscopic laser columns deliver precise treatment to the damaged tissue, leaving the surrounding areas untouched.
Schedule a Consultation Today
If you're considering cosmetic treatment in time for the holiday season, schedule a consultation today with Dr. Rankin to learn more about your options. Contact Aqua Plastic Surgery by calling (561) 776-2830 or (954) 564-3832.