Lasers: Providing Skin Rejuvenation and Other Aesthetic Benefits
Posted on October 13, 2014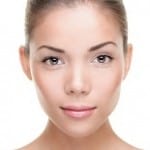 When you think of the word "lasers," do you picture red-hot beams of light that can incinerate objects within seconds? Although this association is not incorrect, there have been many recent advances in laser technology that contribute to our expanding definition of what a laser is. For instance, lasers are not necessarily always red or hot; they can also be blue or equipped with a cool application tip.
Thanks to many of the advancements in laser technology, Dr. David Rankin of Aqua Plastic Surgery is able to provide patients with a host of cosmetic laser treatments that satisfy a variety of skin rejuvenation and other aesthetic needs. Let's explore the aesthetic benefits that laser treatments offer.
Skin Rejuvenation
Undergoing minimally invasive cosmetic laser treatment is often an effective way to rejuvenate the look of the skin and combat visible signs of facial aging — while postponing the need for facial rejuvenation surgery.
For example, laser skin resurfacing treatment eliminates the dull, dead outer layers of the skin to reveal the fresher, healthier skin underneath. Laser skin resurfacing can improve the look of dark spots, fine lines and some wrinkles as well as even out skin tone and texture.
At Aqua Plastic Surgery, we also offer laser skin-tightening treatment, which helps to stimulate the body's latent production of collagen, a protein that is integral in maintaining elastic, youthful-looking skin. The heat from the laser also causes collagen fibers to contract, for a firmer, tighter look.
Hair Removal
Lasers can also be used to remove unwanted hair from nearly any area of the body. Over the course of a few laser treatment sessions, the targeted hair follicles become damaged. As a result, they may be unable to re-grow hair — or, if they can, they do so at a much slower pace, and the hair is finer and sparser. Both men and women can benefit from laser hair removal treatment and will experience long-lasting results.
Tattoo Removal
Thanks to laser technology, you no longer have to be stuck with the "I love Milli Vanilli" tattoo you got when you were 18 years old. During laser tattoo removal treatment, the ink in the tattoo absorbs the laser light, fragmenting the ink into microscopic particles of pigment that the body can safely pass through its natural detoxification system. Over time, tattoos are completely eliminated or dramatically lightened.
Vein Removal
In addition, laser treatment is effective at improving the look of spider veins. The laser light can selectively target the damaged blood vessels that cause spider veins. As the blood vessels absorb the laser energy, the heat collapses the blood in the targeted vessels, in turn causing the vessels to shrink.
Learn More About Laser Treatment
To schedule an appointment with Dr. David Rankin to learn more about the benefits of cosmetic laser treatment, contact Aqua Plastic Surgery by calling (561) 776-2830 or (954) 564-3832.