Breast Implant Patient Concierge in Jupiter & Miami
Aqua Plastic Surgery is committed to providing our patients with the utmost safety and comfort throughout their entire plastic surgery experience. For women suffering from breast implant illness (BII) and preparing to undergo breast explantation, we take every measure possible to make their journey towards restored wellness an easier one. We are pleased to introduce Jeff Rose and Beatrice Zuluaga as our Patient Concierge for our breast explant patients.
Aqua Plastic Surgery is pleased to have Jeff and Beatrice as part of our dedicated and compassionate team. They are always available to answer any question a patient or prospective patient might have about breast explant surgery.
Meet Jeff Rose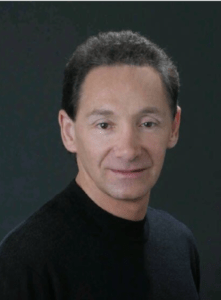 With over 25 years of experience in health and wellness, Jeff has joined Aqua Plastic Surgery to provide breast explant patients with the very best of care. As Patient Concierge, Jeff works to ensure a smooth and seamless patient experience both before and after treatment.
Jeff is well known for his work with celebrities and models. He also has 15 years of experience as a radio talk show host, through which he uses his expertise to help educate people on how to look and feel youthful. Jeff is excited to bring his experience to Aqua Plastic Surgery, and to help every patient have a stress-free and enjoyable experience.
Jeff is involved in all pre-op and post-op breast explant appointments. He will be available to help you through the process of explanting — from your initial call to your post-surgery healing. Jeff is available day and night to answer any of your questions as well as to share what he's seen with other women suffering the symptoms and challenges of BII, both before and after explanting.
In addition to contacting the practice during regular office hours at (561) 776-2830, Jeff welcomes candidates to contact him on his personal phone at (561) 485-7426.
Jeff's Email: Jeff@aquaplasticsurgery.com
---
Meet Beatrice Zuluaga
With her Medical Esthetician Background, 22 years Plastic Surgery Practice Management, Out Patient Surgery Center Ownership and Patient Care Coordinating experience, Beatrice is a wealth of information in Breast Explanting as well as all other Plastic Surgery procedures. She is happy to assist you at any given time at our Miami location (305) 918-1750 or, feel free to reach out to her directly at (561) 485-7429.
Beatrice's Email: Beatriz@aquaplasticsurgery.com
---
Former Playboy Playmates Get Their Breast Implants Removed – Featuring Dr. Rankin