Vaginal Rejuvenation in Jupiter
Providing Labiaplasty in Ft. Lauderdale and Miami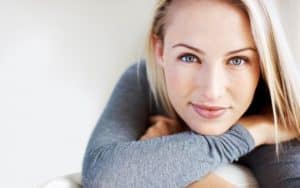 Vaginal rejuvenation is a procedure for women that are unhappy with the look and feel of their labia and vagina — usually because of changes from childbirth, significant weight loss, aging or traumatic injury. The operation may combine vaginoplasty, which tightens the inner walls of the vagina, and labiaplasty, which contours the folds of skin on the outside of the vagina.
When performed by board certified OB/GYN surgeon Seth Herbst MD, vaginal rejuvenation changes the lives of women that want better self-image, relief from physical discomfort and enhanced sexual satisfaction.
Who is a Candidate?
Suitable candidates for vaginal rejuvenation are generally women who:
Have sagging or lax vaginal structures from childbirth, weight loss or aging
Want a better contour in the labia and vulva area
Have stress urinary incontinence
Experience discomfort during exercise or physical activity
Feel uncomfortable wearing certain kinds of tight clothing (e.g., bathing suits, workout gear) because of the shape/size of their labia
Candidates should be in good general health. They should be able to communicate their goals clearly, understand the potential risks and have reasonable expectations.
Who is Not a Candidate?
Women that have serious health or gynecological disorders may not be good candidates for vaginal rejuvenation. Also, women that plan to have more biological children in the future should postpone the surgery until after delivering their last child.
Scar Location
The location of the incisions and scars depends on the specific procedure. In a vaginoplasty procedure, the incisions are made in the walls of the vagina, so there is no external scarring. In a labiaplasty procedure, the incisions are made on the labia minor and majora, or the skin outside the vaginal opening. The location of the incisions is carefully considered so that resulting scarring is hidden in the natural folds of the skin.
Recovery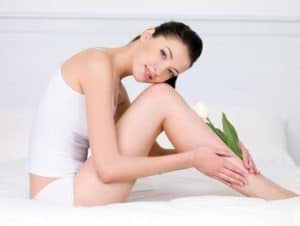 Immediately after the procedure, there may be swelling, bruising and slight discomfort in the treated area. Any pain can be treated with medication as prescribed by Dr. Herbst. He provides detailed instructions for other normal symptoms that may appear, how to clean and care for the vagina as it heals and signs of potential (rare) complications.
Vaginal rejuvenation patients must take about a week or so off from work and their normal activities to rest in bed as the body recovers. Follow-up visits are scheduled so that the doctor can examine patients and determine how they are healing. He clears patients to resume work, exercise and socializing only once he feels they have sufficiently healed.
Vaginal Rejuvenation Surgery Costs
The cost of vaginal rejuvenation depends on the specific plan of treatment. Since it is considered an elective surgery, insurance typically does not cover the procedure. Dr. Herbst or a member of our staff at Aqua can provide more specific information about pricing during consultation.
Risks and Problems
When performed by a qualified surgeon, vaginal rejuvenation is a safe procedure. However, any surgery carries some degree of risk. Possible complications include:
Bleeding
Infection
Noticeable scarring
Changes in sensation
Reaction to the anesthesia
Damage to the underlying structures
Learn More about Vaginal Rejuvenation
To learn more about vaginal rejuvenation, please schedule a consultation with Dr. Seth Herbst of Aqua Plastic Surgery. Contact us today to make an appointment.